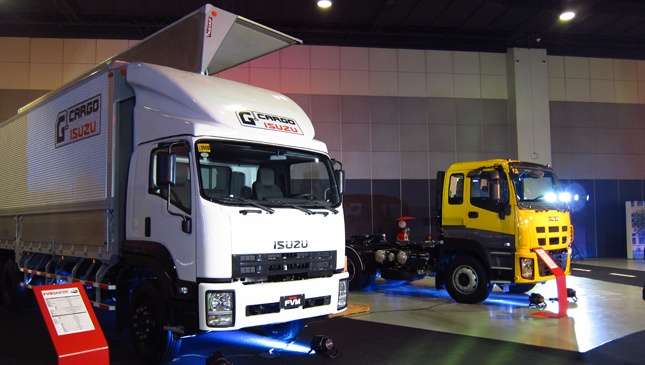 The Isuzu Truck Fest is happening at the SMX Convention Center at the SM Mall Of Asia Complex until Sunday. If you are in the market for a workhorse, now is the time to look into getting a brand-new truck. The event is free of charge and open to the public.

According to Isuzu PH president Hajime Koso, the past few years have shown growth in the sales of trucks and buses, with an average growth rate of 13%. In 2016, truck sales grew at the rate of 36% with a total of 6,079 new trucks and buses sold. From this, Isuzu cemented its top position in total sales in the all-truck segment for 17 consecutive years.
Continue reading below ↓
Recommended Videos
Koso also shares some insights about why buying a brand-new truck over a surplus one is a good idea: "Japan exports 30,000 surplus trucks to the Philippines every year. New truck sales is only 12,000 units. But now, the government requires that we do not use old trucks anymore. This is the biggest reason."

Koso adds that the second reason is that total cost is also very similar, because the maintenance cost of a surplus truck is higher than that of a new truck. A new truck has no downtime for repair. "It's very reliable and durable, that's why our customers want a new truck." he shares.

Joseph Bautista, division manager for marketing and sales at Isuzu PH, has this to add: "The 15-year rule has been in place for a long time, but soon it will be implemented. It is for vehicles that require an LTFRB franchise. If you need your truck for your business, LTFRB will not permit it to have a franchise if your truck is over 15 years old."

The truck fest will showcase Isuzu trucks in their various body applications. Plus, there's a special treat for those who will purchase a truck during the event. Isuzu is giving away free dash cameras and P10,000 worth of fuel cards for every transaction.
This is another awesome way for Isuzu Philippines to celebrate its 20th anniversary this year. Congratulations!