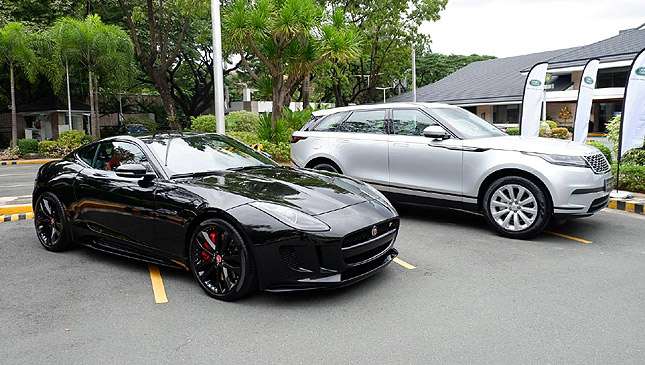 That was fast. Today marks Jaguar Land Rover's formal return to the Philippine automotive market through a binding partnership contract signing ceremony between Jaguar Land Rover Asia Pacific Importers and Coventry Motors Corporation. And what a comeback it is, with the latter launching the Range Rover Velar, which was on display at this morning's contract signing event.
You may recall that in May this year, Jaguar Land Rover PH announced that it was shutting its doors, but with the service centers still open. With this morning's contract signing, Coventry Motors Corporation not only becomes the official importer, but also takes over the servicing of existing vehicles under both marques.
Continue reading below ↓
Recommended Videos
While a dealership is yet to open its doors in the first quarter of 2018, owners of Jaguar and Land Rover automobiles can now have their cars serviced through Coventry Motors. The websites www.jaguar.ph and www.landrover.ph are up, and owners can schedule their visit by calling the hotline posted at these websites.
At the helm of the newly formed Coventry Motors Corporation are chairperson George Barcelon and president Gerardo Alejandro.
"We are very excited to have been appointed by Jaguar Land Rover to bring their business visions to life in the Philippine market," said Barcelon. "We believe that by working closely together with Jaguar Land Rover Asia Pacific, we can bring new life and innovation to the Philippine automotive industry."
Meanwhile, Jaguar Land Rover Asia Pacific managing director Robin Colgan has this to say: "This partnership brings about a new chapter in the history of Jaguar Land Rover in the country and presents us with another opportunity to reinforce our strong performance and position in the premium car segment."
Colgan is optimistic and considers the partnership as a "critical milestone" for its growth in the Asia Pacific region. "The Philippines' robust growth of 6.9% in the last quarter, which has surpassed that of even China, is a clear indication that this is a market that holds remarkable promise and potential for quality premium cars that will meet the needs of a sophisticated and developed consumer base."