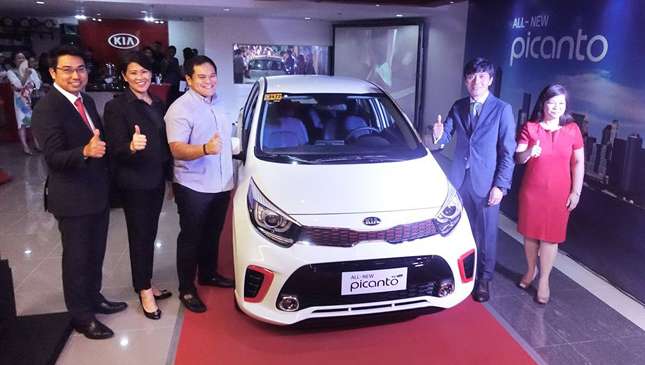 Columbian Autocar Corporation—Kia's official Philippine distributor—has opened its first-ever mall dealership, making the Korean carmaker's passenger vehicles more accessible and convenient to the local motoring public than ever before.
The launch of the new showroom coincided with the Philippine arrival of the all-new Kia Picanto. Strategically located on the 5th level of SM Megamall building B, it can easily hold two display units, as it did during the unveiling of the company's highly-anticipated city car. The facility was an ideal setting for the company to showcase the small hatchback thanks to its modest size and cozy atmosphere.
Continue reading below ↓
Recommended Videos
Mall dealerships are relatively few and far between here in the Philippines, which makes each and every new one a special treat from a carmaker. Located along the country's busiest thoroughfare and being inside one of the busiest malls in the country, Kia's SM Megamall dealership will provide the brand with plenty of exposure to help push its lineup.
So in between shopping for clothes, gadgets and whatnot, why not check out a brand-new Kia vehicle? You might as well if you're in the area, right? At the very least, it's better than milling around waiting for your wife to finish her shopping spree.