Kia Philippines further bolsters its brand presence after revealing two new dealerships as opening salvos of its latest partnership with Autohub Group. The company held a grand opening for its two newest branches in Marikina and in Otis, Manila on May 24, 2023.
The two new facilities carry the carmaker's new corporate look. The shops feature Kia's revamped showrooms, as well as sales, after-sales, and maintenance services for customers. The new designs are part of the recently initiated massive global rebranding across the Korean marque's cars, brand imaging, and now, in their physical stores.
OTHER STORIES YOU MIGHT HAVE MISSED:
The next-gen Toyota Innova with its hybrid powertrain might arrive in PH in July
The all-new Toyota Wigo could land in PH in July, and here are the possible specs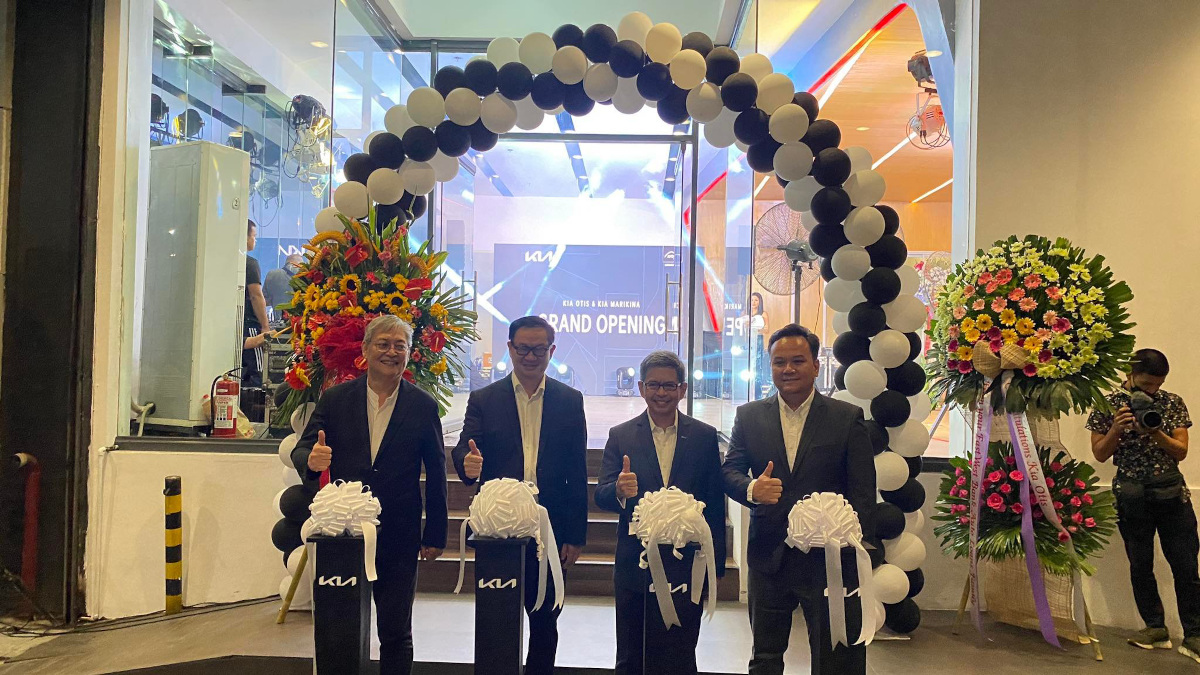 Kia Otis' service bays are adequately spacious, while the overall ambiance of the model showroom is welcoming. The place also has a dedicated space for vehicle merchandise and equipment once you enter from the rear facade—something enthusiasts can check out.
Kia Otis is located at 1120 President Quirino Avenue Extension, Barangay 827 Zone 89, Paco, Manila. Kia Marikina, meanwhile, is at A. Bonifacio Avenue, Loyola Subdivision, Barangka, Marikina City.
Kia Philippines exceeded its own targets by selling 5,012 cars in 2022. The corporation was also recognized as having the highest growth rate in the Pacific, seeing a 34% growth rate and outpacing the industry at 26%.