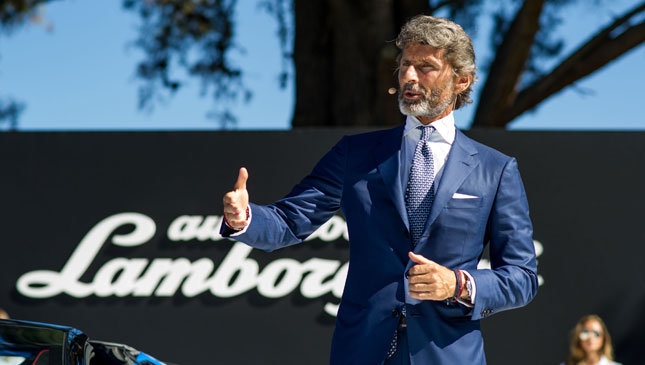 After 11 years at the helm of Lamborghini--bringing us wonderful cars like the Gallardo Superleggera, the Reventon, the Sesto Elemento, the Aventador and the Huracan--company CEO Stephan Winkelmann has officially stepped down and transferred to Quattro GmbH, Audi's high-performance division. For those unfamiliar with this subsidiary, it is the equivalent of BMW's M or Mercedes-Benz's AMG. Audi and Lamborghini both belong to the Volkswagen Group.
Quattro GmbH includes the Audi Sport brand, development and customization of the R and RS models, Audi Sport collection accessories, and car-customization services of Audi Exclusive.
The Italian carmaker Winkelmann leaves behind achieved record sales in 2015 with 3,245 supercars delivered. In the next few years, this number should grow as the carmaker produces a high-performance SUV. Clearly, Winkelmnan has left big Italian loafers to fill.
It's a good thing the man who replaces him has equally stellar credentials. As Stephan exits, Stefano Domenicali, former Ferrari Formula 1 team boss, steps in. It's an interesting shift, with Ferrari and Lamborghini being rivals since Enzo famously rebuffed Ferruccio. But it will be fascinating to see what Domenicali brings to the brand.
Winkelmann succeeds outgoing Quattro head Heinz Hollerweger, who will retire after 40 years of service to Audi.
Continue reading below ↓
Recommended Videos
"With his experience from more than 11 years in charge of Lamborghini, Stephan will be a key contributor to the further growth of Quattro GmbH," says Audi AG chairman Rupert Stadler.
We're excited to see what flair Winkelmann brings to Quattro, having seen the dramatic supercars he oversaw in his former job.