Manila City's police department (MPD) just got some serious beefing-up courtesy of some rugged new rides donated by the Filipino-Chinese Chamber of Commerce and Indusry. (FFCCCII).
Six burly new Toyota Hilux units were recently donated to the Manila City government by the FFCCCII, and residents will soon see them supporting law enforcement units on the ground. These aren't just regular pickup trucks, however, as they've all been modified by Overland Kings and DAWG Outfitters to serve a specific purpose: Fighting crime.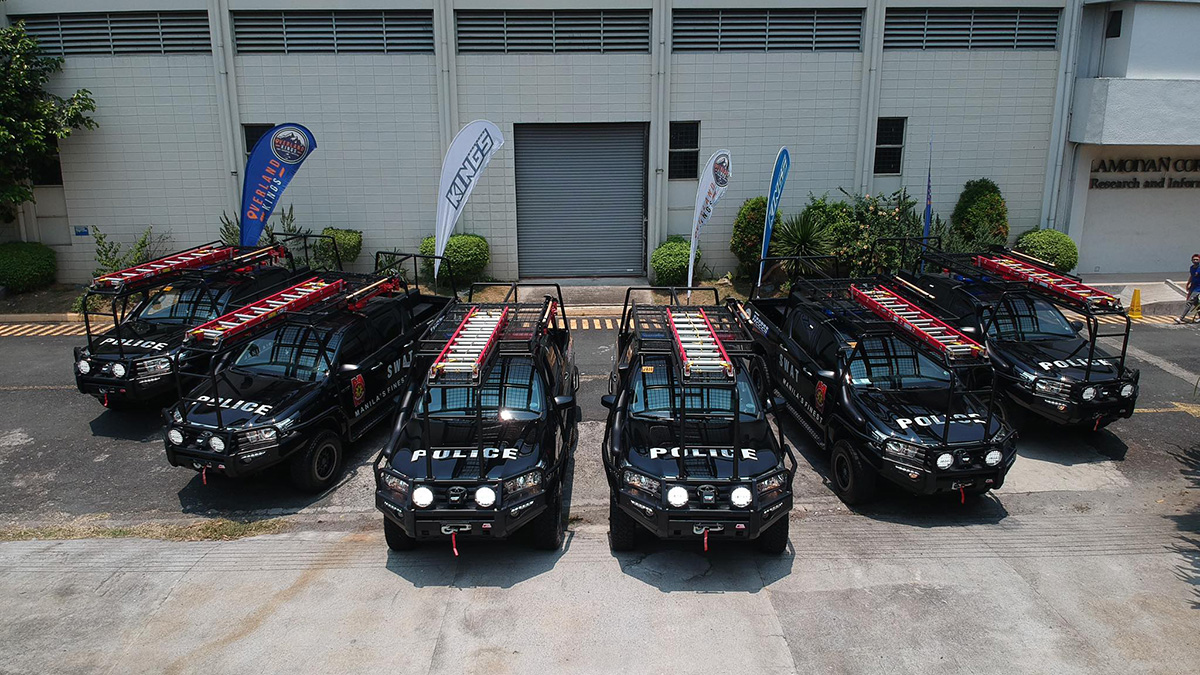 Each donated Hilux comes equipped with steel bumpers and rock sliders, auxiliary lights, a snorkel, a 12,000lb remote-controlled winch, a PA system, and even breaching ladders. First-aid kits, fire extinguishers, and high lift jacks are also included in the package, and the pickups run on nice-looking 17-inch Black Rhino wheels, too.
Continue reading below ↓
Recommended Videos
"The inspiration for these builds came from the Israeli and Mexican SWAT teams," Joel Pedro, Overland Kings' chief adventure officer said in a statement. "We want to hand over a vehicle that's ready to use and flexible for any sort of operation that the MPD-SWAT might face."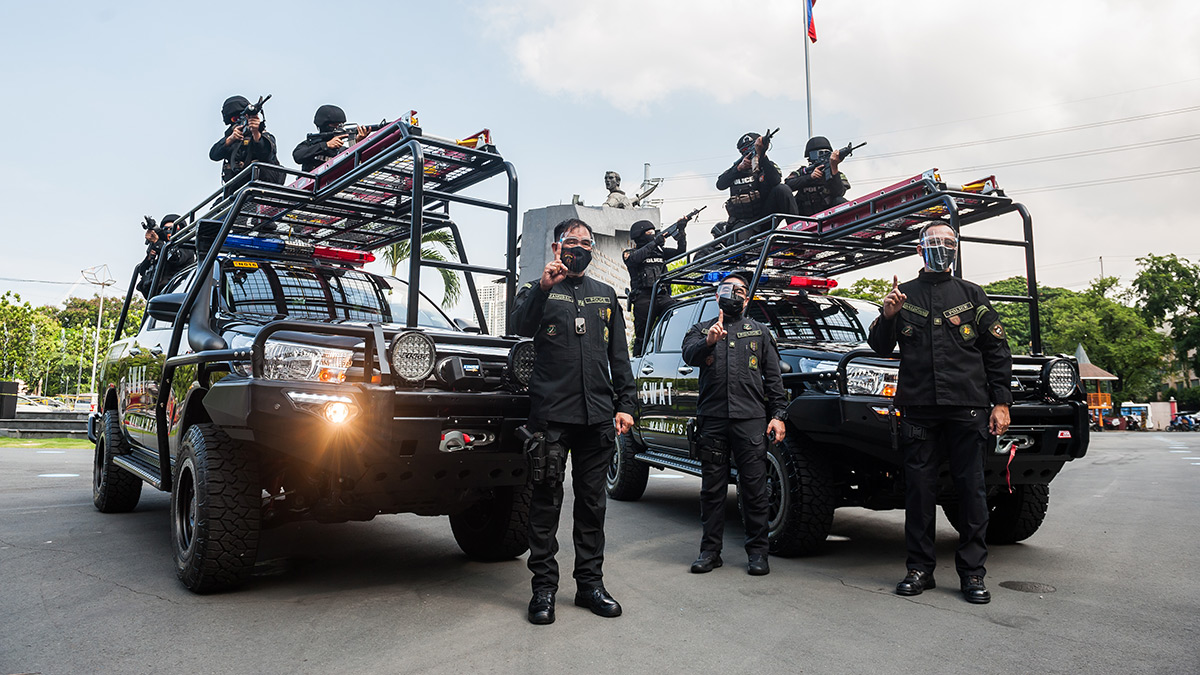 Sam Liuson of Black Rhino Wheels, meanwhile, expressed confidence the MPD would make the most of their new rides regardless of what terrain they need to tackle.
"We chose the Nitto Exo Grappler because of its 10-ply rating which can carry heavier loads and also give the SWAT vehicles better traction on any type of terrain," Liuson shared. "Our Black Rhino wheels have been tested in off-road terrain all around the country so the MPD-SWAT will surely have no problem fulfilling their mission."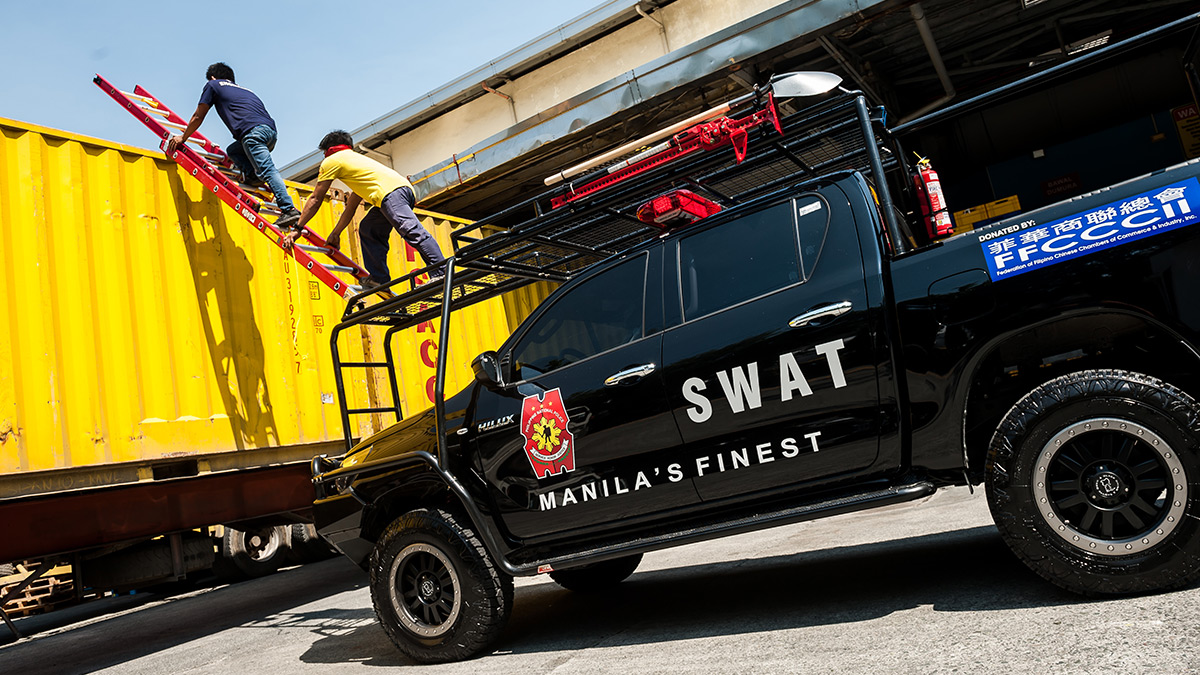 According to the FFCCCII, this is the organization's way of supporting the city's fight against crime. Let's hope local law enforcement will put these things to good use. So, are you liking the MPD's new rides? Let us know in the comments.