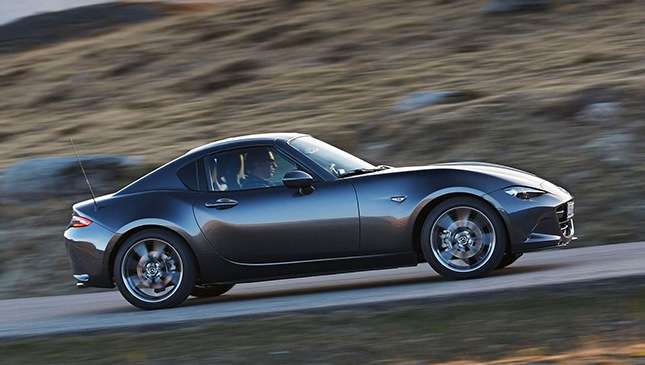 Since its launch in 2015, the Mazda MX-5 has been right up there with the best of them in terms of looks and design quality. The Japanese sports car was sleek, sexy and functional, and more so now with the recent launch of its fastback version, the Miata RF.
It looks like we're not the only ones who get the MX-5 RF's charm, as the Red Dot Design Awards have bestowed it with the prestigious "Best of the Best" honors. The title is the most coveted award available from the annual competition, and this isn't the first time the current-gen Miata's won it as the soft top model did the same in 2015.
The Red Dot jury was composed of 39 designers, professors and journalists. This year's awards saw over 5,500 entries from over 54 countries. Criteria for judging included innovation, functionality, ergonomics and emotional content, among other factors.
Bermaz Auto Philippines president Steven Tan, ecstatic with the win, says the honor is much deserved: "With the MX-5 RF, Mazda has truly come up with a timeless sports car design that is worthy of praise and admiration." The executive also added that the RF's hardtop further emphasizes the soft top version's stunning Kodo Design looks.
Continue reading below ↓
Recommended Videos
Other Mazdas to take home Red Dot Awards in the past include the Mazda 3, Mazda 6 and Mazda 2. Hardtop, soft top—frankly, as long as we can drive it with no top, we're happy. The MX-5 is a great looking car, and this only drives home the point further.