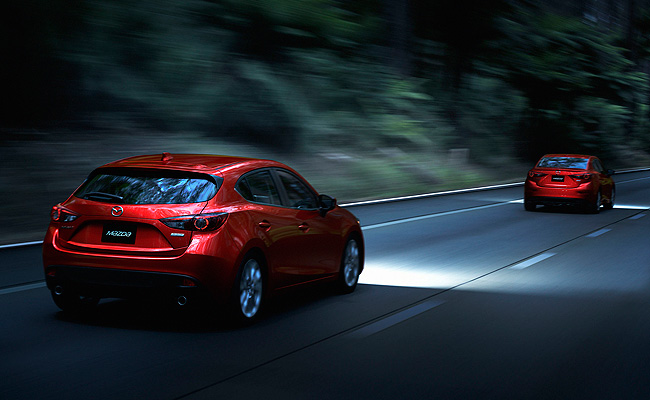 If you want to know everything that is to know about the all-new Mazda 3, then you'll want to check out the 23-page brochure Mazda Philippines made for its compact-car offering.
In it, you'll find everything from the usual technical specifications and feature highlights, to a very informative description of Mazda's Skyactiv technologies found on the 3 sedan and hatchback.
There is a catch, though: The brochure is only available as a downloadable PDF file from Mazda Philippines' website (www.mazda.ph), which shouldn't be a problem since we're sure everyone reading this has access to a computer or a tablet.
Local Mazda distributor Berjaya Auto Philippines is currently offering test drives of the Mazda 3 this weekend at Bonifacio High Street, in the area between the Nike and Krispy Kreme stores. You can also check out the other Mazda vehicles that carry the Kodo (Soul of Motion) design language at a pavilion in the area. While only the standard four-page brochure is available at the venue, think of the 23-page online one as Mazda Philippines' way of saving the environment while giving you all the helpful information you need to convince yourself to buy the car.
Go download the digital brochure now.
Continue reading below ↓
Recommended Videos