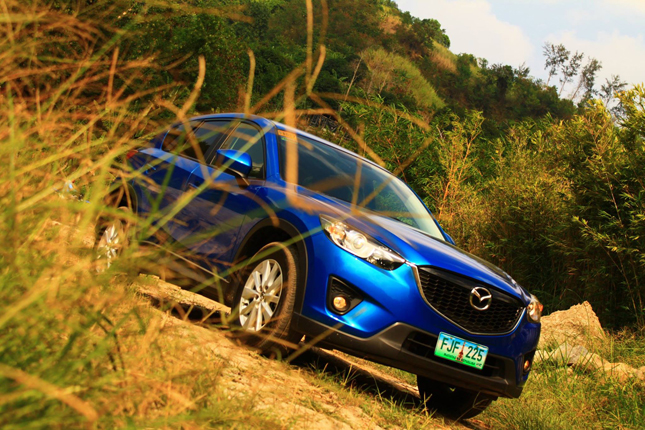 Berjaya Auto Philippines (BAP), the official distributor of Mazda automobiles in our country, recently invited motoring writers and bloggers not just for a typical driving event, but also for a basic automotive photography workshop. The activity was held at the Green Canyon Resort in Pampanga, with the two-day car photography seminar conducted by our very own photographer and online columnist Mikko David.
For the event, Mazda provided a fleet consisting of the CX-5, the 6 and the 3 as the photography subjects for the participants. This was to promote and emphasize the Japanese brand's Kodo design concept.
"This is not your usual drive event," BAP sales and marketing director Japheth Castillo told the participants. "It's more about sharing with you how the future of Mazda looks like, to appreciate the beauty of the design, the lines of Kodo."
The topics discussed covered the fundamentals of automotive photography: the Basic Pose for the beauty shots of the vehicle while standing still; the Detail Shot for the, um, details of the vehicle; and what Mazda calls the Kodo In Motion, or the Action Shot of the vehicle.
The participating members of the media were divided to form teams of threes, each team getting assigned a Mazda car. After every topic, marshals directed the groups to where they could shoot their respective vehicles within the resort's compound.
Continue reading below ↓
Recommended Videos
For the equipment, Berjaya tapped Fujifilm--the company's first partnership in the automotive industry--to provide sample cameras during the event and for the participants to pass around and experience. At the end of the day, the best photos were printed on a Fujifilm Frontier S photo printer, and the pictures were evaluated by a panel of judges.
We didn't win the grand prize, but our photo of the CX-5 (seen above) garnered third-place honors in the Basic Pose category. It was a humble victory we now cherish more than any selfie we have done.
Photos by Elaine Lara and Jama Ramos