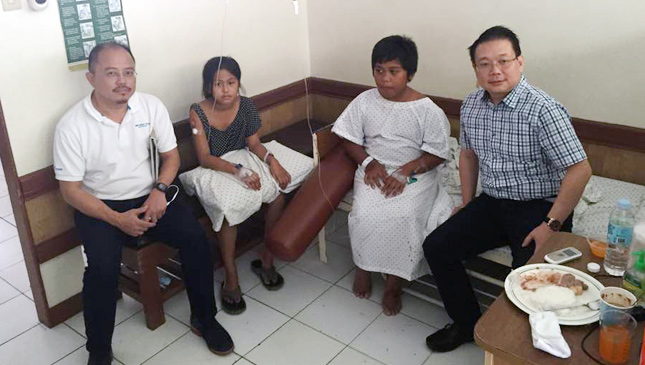 Let's face it: No matter how passionately most corporate executives profess that they look after the interests of their customers, the truth is that most of them can't even be bothered to miss a movie date to read a lengthy letter of complaint from an extremely disgruntled client. So it's very refreshing whenever we hear of stories about company big bosses who actually step out of their air-conditioned corner office to meet a patron.
Today, Mazda Philippines CEO and president Steven Tan was one such executive.
You see, one of their customers in Cebu City figured in an accident while driving her Mazda 2 sedan. She had five passengers with her at the time of the incident--two adults and three children. According to a report by Sun Star Cebu, the car "fell 35ft below as it was navigating a steep road coming from a resort in Sitio Garahe, Barangay Busay, Cebu City, around 3pm Thursday. Three women and three children ages 10, 11 and 13 were injured after the car fell off a cliff and overturned on its way down, with the rear portion of the vehicle landing on the road first."
ADVERTISEMENT - CONTINUE READING BELOW ↓
The driver was identified as Shiela Macasero.
The newspaper report added that Macasero claimed that the car's brakes may have malfunctioned.
Now, Tan, an expatriate from Malaysia, could have easily just dispatched his service manager to look into the incident. But no--he personally flew to Cebu to meet the accident victims together with the owner of Mazda Cebu. He wanted to make sure for himself that the passengers were okay, and he wanted to find out if the car was really at fault.
According to Mazda Philippines PR manager Sherlyn Co, "Macasero is a new driver. She bought the car six months ago. They were traveling on a very narrow road when she lost control while trying to avoid a pickup truck."
Asked to comment on the newspaper report that the car had faulty brakes, Co told TopGear.com.ph: "We don't believe it's true. It was a new car, and we've never had any incidents involving brake failures."
ADVERTISEMENT - CONTINUE READING BELOW ↓
Recommended Videos
Of course, we expect Mazda to still conduct further technical investigation, but for now, it's comforting to know that Mazda Philippines--particularly its president--can and will go out of its way to address customer-related concerns. That, to us, is the true meaning of going the extra mile.
The local auto industry has very few company presidents who genuinely care for customers. Mazda is fortunate to have one of them.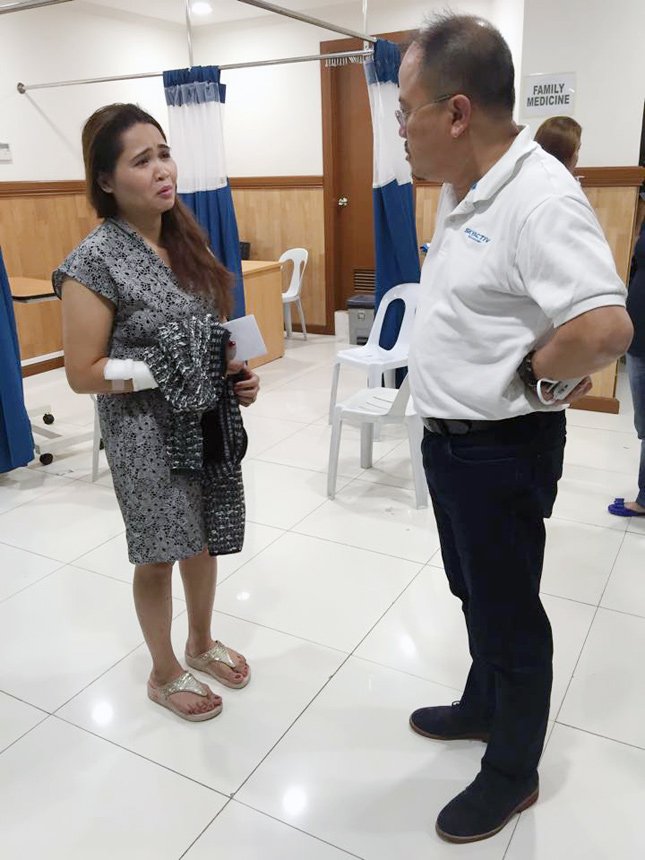 ADVERTISEMENT - CONTINUE READING BELOW ↓