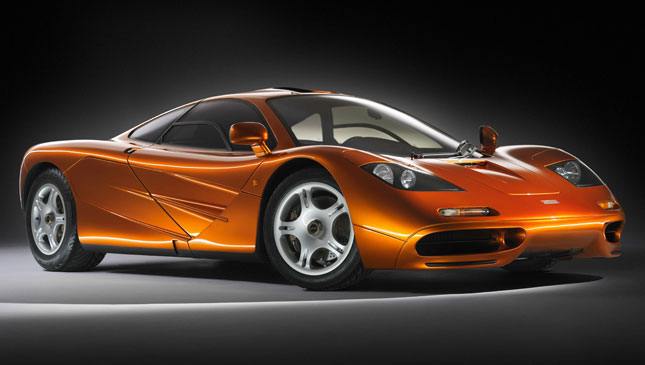 In some good news for the forensically minded and desperately power-hungry, McLaren has joined forces with BMW. It's to create potential powertrains for the next generation of McLaren cars—likely to fit in its all-new chassis.
The last time McLaren and BMW teamed up, they made the engine that nestled inside the peerless McLaren F1, so we've high hopes for the new partnership. Unlike last time, when McLaren used a 6.1-liter BMW V12 to power its flagship road car, the team at Woking has an exceptionally potent 3.8-liter twin-turbo V8 already in use. So where does BMW come in?
Well, McLaren is looking to make engines with previously unattainable specific outputs—or, in regular English, more power from each liter of displacement than ever before. The new engines should be more powerful than the current McLaren V8s, while producing fewer emissions. Expect the ability to accommodate electric motors for hybrid setups to be a requirement, too.
The partnership will also include West Sussex-based Ricardo, which was also quite instrumental in both the McLaren F1's creation, and the development of the V8 powering every McLaren on sale today. Ricardo's also helped build engines for BMW motorcycles, so it's a fairly comfortable partnership.
Considering that the current 'M838T' engine is good for more than 700hp from 3.8 liters and eight cylinders, what do you think the BMW-McLaren engine will be capable of?
NOTE: This article first appeared on TopGear.com. Minor edits have been made.
Recommended Videos