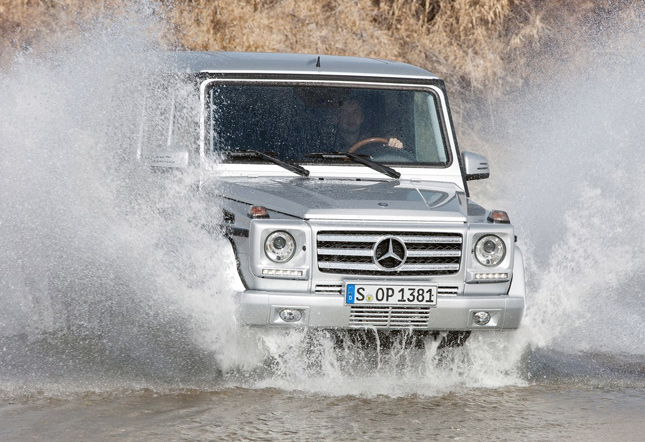 German carmaker Mercedes-Benz is no longer amused that the Philippines keeps calling catastrophic typhoons "Chedeng," which is what the Philippine Atmospheric, Geophysical and Astronomical Services Administration (aka PAGASA) is locally calling typhoon Maysak. The super typhoon is expected to make landfall in the country this weekend.
"Chedeng" is the colloquial nickname of Mercedes-Benz.
In an e-mail sent to TopGear.com.ph, Mercedes-Benz global communications head Christoph Horn said his company has tasked its lawyers to prepare a defamation case against the Philippine government. He added that Mercedes-Benz is seeking as much as $20 million (P890.5 million) in damages.
"This is already the fourth time that 'Chedeng' was used as a name for a killer typhoon," Horn pointed out. "The first time was for tropical storm Linfa in 2003, followed by typhoon Pabuk in 2007 and typhoon Songda in 2011. It certainly feels like your government is out to smear our prestigious brand. We sympathize with your country every time a calamity like this strikes--we really do--but why use our brand to label these typhoons? What is the point?"
We replied to the e-mail and respectfully told Horn that we don't think "Chedeng" is Mercedes-Benz's trademark. "In fact, it has Filipino origins," we said. "Mercedes-Benz is called Chedeng only in the Philippines. With all due respect to your company, we would like to think we can use that name for whatever purpose we wish to."
"Yes, you're right, but the name is now closely associated with our brand," Horn countered. "The fact that our Philippine distributor wrote to us and complained about this is proof that certain fans of the brand are bothered. And we will do everything within our legal rights to stop it. We spend millions of euros to build and polish our brand, so we hope Filipinos will understand."
ADVERTISEMENT - CONTINUE READING BELOW ↓
Horn even attached a photo of a Mercedes-Benz G-Class wading through a body of water. "When you put the words 'typhoon' and 'Mercedes-Benz' in one sentence, that is the picture that comes to my mind, not a disastrous typhoon."
Well, we hope Mercedes-Benz will relent. We also hope you'll realize you just read an April Fool's Day story.
ADVERTISEMENT - CONTINUE READING BELOW ↓
Recommended Videos