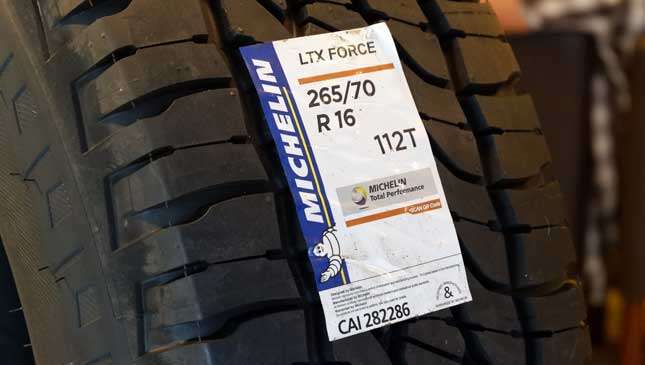 Tires can be really expensive, especially when you drive a big vehicle. If you use your SUV or pickup for more than one purpose, it gets even more difficult because you might need to invest in more than one set of rubber. The new LTX Force lineup from Michelin promises to eliminate this dilemma for people who find themselves driving off-road from time to time.
"On a global scale, the SUV tire segment is growing larger in strategic importance. Over the past two years, it has outgrown the passenger car tire segment, and will continue to do so for the next five years. Our target drivers are people whose lifestyle, location, or profession demand driving on- and off-road, and need the best experience on both types of terrain. So the launch of Michelin LTX Force reinforces our commitment not only to fulfill the needs and expectations of our customers with multiple exceptional performances, but also to respond to ever-changing market conditions in order to remain at the forefront of the industry," said Michelin Philippines' chief representative Michael Nunag.
Continue reading below ↓
Recommended Videos
Michelin claims that the LTX Force is suitable for all sorts of terrain, from asphalt highways to wet mud paths on moderate off-road surfaces. Its on-road capabilities are courtesy of CompactTread technology where reinforcement between tread blocks increases contact area with the ground for better braking, BevelTread which is a rounded sloping edge to reduce noise, and CushionGuard for better absorption of road bumps.
Off-road toughness, meanwhile, is augmented by the extended sidewall biting edge for better cut-chip resistance, and the deep and open shoulder design for added traction off-road. The tire's design, Michaelin says, is derived from those used in the World Rally Championship.
The LTX Force will be sold in 15-, 16-, 17-, and 18-inches, and all sizes will be available at Michelin dealers within the year. It's suited for a variety of SUVs, pickups, and crossovers as well.