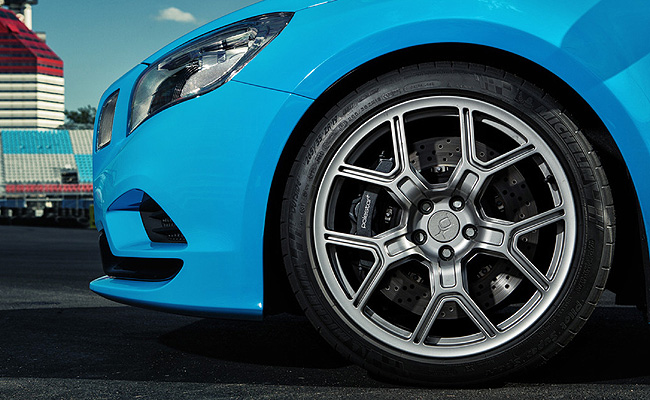 Special cars need special tires, and according to Michelin Philippines chief representative Michael Nunag, effective June 2014, all Volvo S60 and V60 Polestar cars "will be fitted with 245/35 R20 Michelin Pilot Super Sport ultra-high-performance tires."
The Polestar-engineered cars are Volvo's fastest production cars ever, with the turbocharged six-cylinder engines propelling the car from zero to 100kph in just 4.9 seconds.
"The Michelin Pilot Super Sport tires suit the Volvo S60 and V60 very well and are capable of delivering the high levels of performance required of our cars," said Volvo S60 and V60 Polestar project manager Henrick Fries.
According to Michelin, the Pilot Super Sport tires were developed using the knowledge and experience the tiremaker has gained through years of racing at events like the fabled 24 Hours of Le Mans.
"The Michelin Pilot Super Sport perfectly conveys the Michelin Total Performance strategy by combining excellent wet and dry grip performance along with high levels of safety and longevity," said Michelin original equipment commercial account manager Anders Svensson. "And it was this combination of performance characteristics that Volvo was looking for to complement its new cars."
Continue reading below ↓
Recommended Videos