The Mitsubishi L300 is about as popular as humble workhorses come. Need proof? Mitsubishi Motors Philippines (MMPC) has just announced that local production of the commercial vehicle has just hit 200,000 units.
In a statement, MMPC CEO Mutsuhiro Oshikiri lauded local operations for being able to continue serving the market despite the ongoing COVID-19 pandemic. "Also, aligned with the Philippines government's effort to battle the spreading virus, MMPC has lent out several Mitsubishi L300 units to both local and national government for various outreach activities," he added.
The locally-produced L300 comes equipped with an all-new 2.2-liter CRDi turbodiesel engine capable of 98hp and 200Nm of torque. That's a 40% increase in both torque and power compared to the previous generation, and it's compliant with Euro-4 emissions standards, too. Most important, the vehicle has a maximum payload capacity of  1,085kg which should be enticing to businesses looking to do some hauling.
Mitsubishi Motors CEO Takao Kato, meanwhile, shared that the Japanese car manufacturer still has plans to expand its operations in the Philippines, adding that it is currently working on exporting locally produced L300 units to markets to the ASEAN region.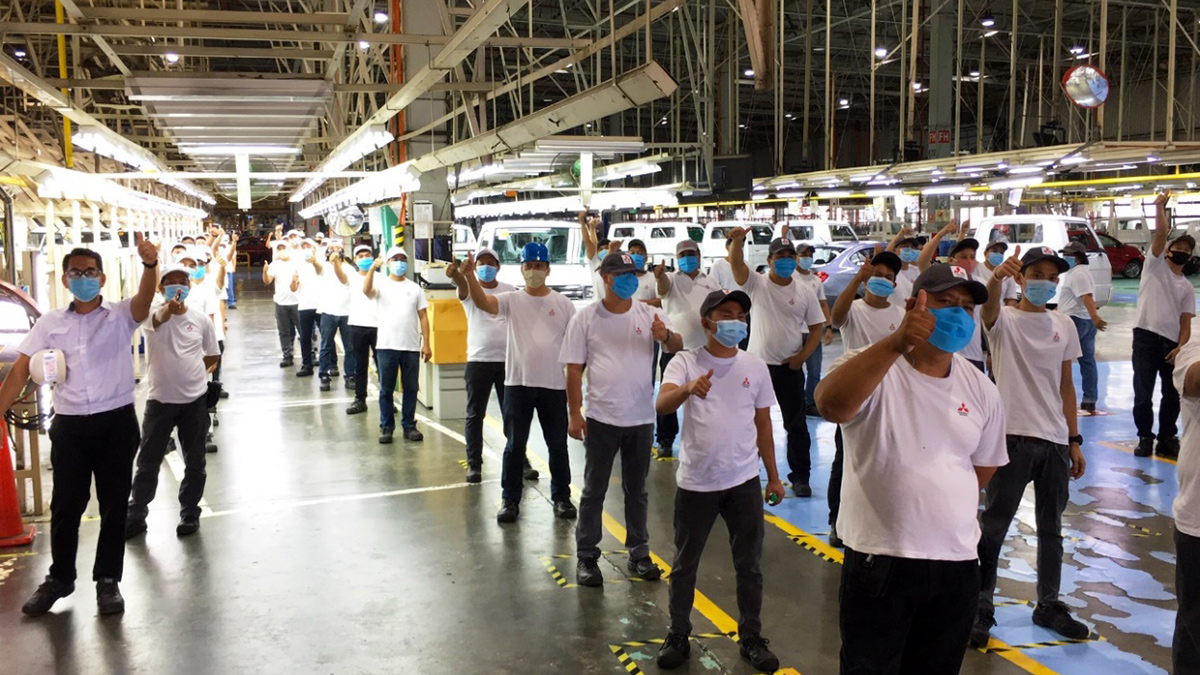 Continue reading below ↓
Recommended Videos
"We are committed to further grow and expand the business of Mitsubishi Motors in the Philippines. We are in the process of finalizing our plans to export L300 to other ASEAN countries, which makes us the only automotive manufacturer in the Philippine to export vehicles," Kato said.
"We will work even harder to enhance MMPC plant's competitiveness and quality, so that we can make L300 a trusted model in ASEAN."
We're glad to hear that Mitsubishi continues to have big plans for the Philippine market in terms of vehicle production. So, 200,000 units—that's quite the milestone. Are you one of the proud owners of a Mitsubishi L300? Let us know in the comments.