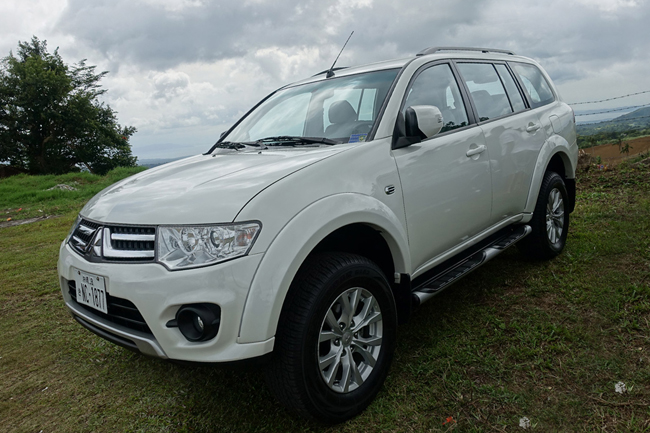 Last week, Mitsubishi Motors Philippines held its annual media thanksgiving party. The event was supposed to be held last month, but typhoon Ruby forced the Japanese carmaker to postpone its yearly celebration. As per tradition, the top brass gave short speeches before the festivities got underway.
The news that came from the Japanese bosses was very good. According to MMPC executive vice president for marketing Junya Masuda, total Mitsubishi sales reached a record 50,085 units in 2014, easily surpassing 2013's haul of 43,176 vehicles. Last year's numbers were achieved through the solid sales performances of the Montero Sport, the L300 Cab and the Mirage G4.
Mitsubishi's growth reflects the entire Philippine automotive industry's robust performance. Total sales are estimated to be 270,000 units last year (we haven't received the official figures), an increase of 27% from 2013. And this year, auto industry demand is projected to reach 310,000 units. With prices of gasoline and diesel falling, that number shouldn't be hard to reach.
MMPC president and CEO Hikosaburo Shibata said his company's target for 2015 is 62,000 units, or 23% more than last year. This is to maintain the company's 20% market share. He expects to achieve this goal through the help of three new models to be introduced this year.
The Mitsubishi big boss also hinted that "maybe some of you already have an idea about one of these three new models." Our gut tells us that it's a pickup. (Well, okay, it's a pickup.)
Continue reading below ↓
Recommended Videos
MMPC was also happy to report that it had already transferred its production lines to the former Ford factory in Santa Rosa, Laguna. The L300 Cab and the Adventure are already being built there as you read this.
With no intention of losing momentum, it looks like another busy year for Mitsubishi Motors Philippines. Expect to hear updates from the carmaker soon.