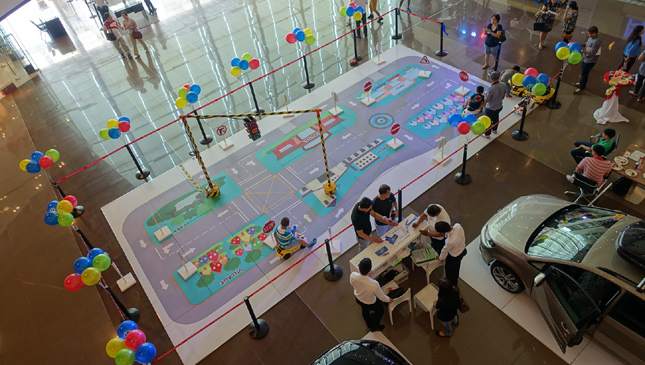 There's a common preconceived notion that young drivers tend to be careless or even reckless behind the wheel. Some attribute this to their lack of experience and, in some cases, common sense. Now, whether it's a learning curve or just kids being kids, we can't tell for certain, but one thing we do know is that if this is true, it isn't a matter we should be taking too lightly. The solution? Start them young when it comes to road safety.
It looks like Volkswagen Philippines and the Metropolitan Manila Development Authority have noticed this, too, which is why the two have partnered as part of the German automaker's Child Safety Initiative. Through the partnership, kids as young as four will be taught the basic dos and don'ts of being behind the wheel by actual MMDA traffic officers at VW junior driving courses. The MMDA officers will act as traffic aides together with members of the Philippine Global Road Safety Partnership.
Participants will be oriented on accident-prevention, possible dangers on the road, and in-car safety devices. Nearly 4,000 kids have already signed up to take part in the ongoing program. Aside from the mall tours, dealerships and trade shows, the junior driving course will be making its way into schools as well. The VW Child Safety Initiative school tours were started on October 24 at Manresa Parañaque. More school tours and mall shows are already lined up for 2016, although we have yet to receive the exact dates.
Continue reading below ↓
Recommended Videos
At the rate the number of vehicles in our country keeps growing, there's little doubt most of these kids will be driving cars a lot sooner than you think. And with the inadequate safety checks and regulations regarding license applications in the Philippines, it's going to be up to each and every one of us to show these little guys how to be responsible behind the wheel.