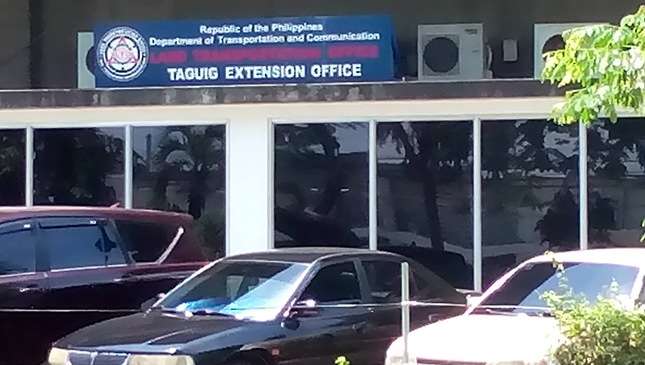 Consistency. This is what the Duterte administration needs in ensuring swift delivery of services to the public, particularly the Land Transportation Office (LTO). And this is what the Filipino Alliance for Transparency and Empowerment (FATE), a non-governmental organization, is clamoring for in line with the observance of the National Transport Day on Thursday, June 1.
The National Transport Day, which was originally called 'National Defense Transport Day' in the US, was originally observed on the third Friday of May in the States. This event has become popular in other countries, with people pressing for reliable transportation systems and road safety.
Continue reading below ↓
Recommended Videos
Jo Perez, FATE spokesperson, says their group has formed an alliance with other NGOs seeking an end to the manual processing of vehicle registration at the LTO which, they said, only breeds corruption in the agency.
At a media conference in Quezon City, Perez decried "having so many fixers in and out of the LTO offices, stenciling and fake emission testing, faking of physical and medical results, giving of already-answered sheets to applicants of driver's licenses, and faking of the results of smoking belching clearance continue in LTO branches."
Aside from this, there are several LTO satellite branches that are plagued daily with long lines of applicants waiting for their car registrations to be processed. "We are pushing for an online car registration to improve the system," Perez stressed, claiming that the LTO modernization program is very much delayed.
Together with the United Filipino Consumers and Commuters and motorcycle club BadAss Elite Filipinas, FATE claims it conducted a study that showed an estimated P4 billion is lost on the long hours spent by applicants in the manual car registration. Applicants normally need two days of absence from work for their car registration to be completed in an LTO branch, he added. "This means a lot for an ordinary employee with a minimum wage," Perez noted.
Senator JV Ejercito is not taking this issue sitting down. Yesterday, Ejercito filed Senate Resolution No. 392 asking the Department of Transportation (DOTr) to study the proposed implementation of an online vehicle registration system to eradicate corruption and improve the services of the LTO.
"Based on research, they spend 3-5 hours a day, for two to three days at the LTO to complete the process. The manual registration has become a source of corruption," the legislator said in an exclusive interview with Top Gear PH. "Fixers are paid at least P500. If these registrants get a "fixer", these fixers can earn up to P45,000 a day!' he claimed.
Motorists, do you think their proposed automation in vehicle registration will improve the efficiency at the LTO?