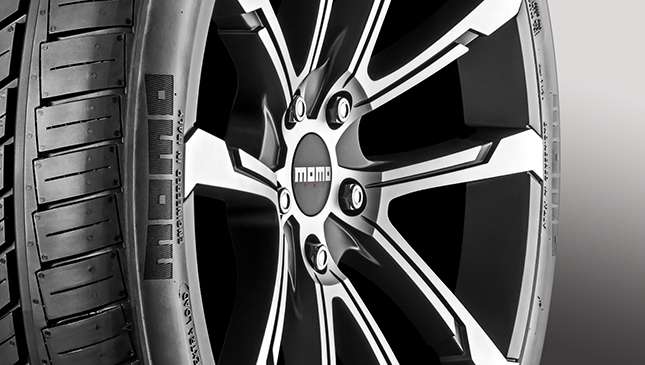 There's a new tire brand that wants to compete for your aftermarket attention, and its name is Momo Tires. The Italian company has found an official distributor in Fuel Autotek Philippines—a subsidiary of Fuel Autotek AU, Australia's leading tire and wheel provider—and is preparing to introduce its premium-branded products to the local auto industry.
Along with Momo Tires wheels and accessories, Fuel Autotek will also be distributing Deestone Tires products. Deestone Tires, Thailand's largest tire manufacturer, will give Filipinos a full range of tires to choose from including those for trucks, buses, agricultural, industrial, as well as passenger cars. Momo Tires will be available for passenger cars, vans and SUVs.
Continue reading below ↓
Recommended Videos
Fuel Autotek CFO Enzo Mastroianni says the company is excited to get started. "We are thrilled to bring to the Philippines an exciting tire brand from Momo Italy, which, after over 50 years of leading the global automotive and motorsports market with high performance steering wheels, road wheels and racing accessories, has launched Momo Tires."
As of now, Fuel Autotek is still setting up its dealership coverage and preparing for its brand launch at this year's Manila International Auto Show. Fuel Autotek marketing manager Kevin Buenaseda says that their main focus right now is to increase visibility around the country. "We are enthusiastic and have begun our search for additional highly qualified dealers who share our vision and values. We want highly-motivated business partners who will passionately pursue and promote our carried brands in to the local market," he said.
If you're looking for a set of high-quality tires for your ride, you might want to consider waiting a bit. Momo Tires' products are engineered and tested in Europe, and are some of the best in the business. They might be worth looking into when they come out here in the Philippines. Anyone else excited for the brand's arrival?