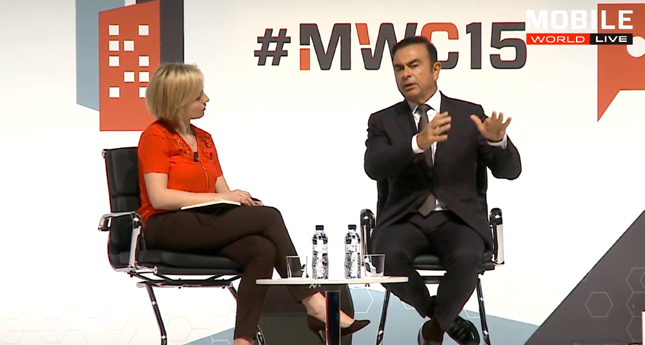 In the days following the release of new Apple products, expect the shiny new gizmos to be high on the list of lunch topics and drinking-session conversations. Indeed, people here in the office have been talking about the new super-thin MacBooks a lot lately (as true creative individuals, we enjoy using Apple computers). This is the effect the American electronics company has on the consumer market, something Korean competitors can only envy.
Recently, there have been rumors of Apple putting its resources into building an electric vehicle. While those who know the automotive industry are skeptical that the company founded by Steve Jobs can pull off an Apple Car, the whispers aren't being ignored because history proves it's not wise to bet against Apple. Just ask BlackBerry and Palm, companies clobbered by the dominance of Apple products.
At the recent Mobile World Congress in Barcelona early this month, Nissan chairman and CEO Carlos Ghosn weighed in on the talk about Apple's potential EV, during an interview with Bloomberg correspondent Caroline Hyde. In a nutshell, his view is: "Worried? No. Excited? Yes!"
Nissan's boss went on to elaborate on his answer. "Why? Because Apple's entry into the EV segment, if it comes to pass, will only help the cause of promoting zero-emissions vehicles and the expansion of the charging infrastructure. I have always looked at other automakers that build EVs as allies, not competitors. We are all promoting a technology that's important for the sustainability of our industry and our planet."
Continue reading below ↓
Recommended Videos
Remember that Nissan sells an EV called the Leaf, and that the Renault-Nissan Alliance has sold nearly 250,000 zero-emission cars and vans since 2010. So Ghosn's answer makes a lot of sense. "Competition is always good. The more zero-emission choices our industry offers consumers, the more attention and interest it brings to EVs."
It's refreshing to hear a car brand's CEO wax optimistic about a potential competitor that has very deep pockets. Ghosn ended his interview on an equally positive note.
"Like you, I'm curious to see what Apple might offer. And I say, welcome!"