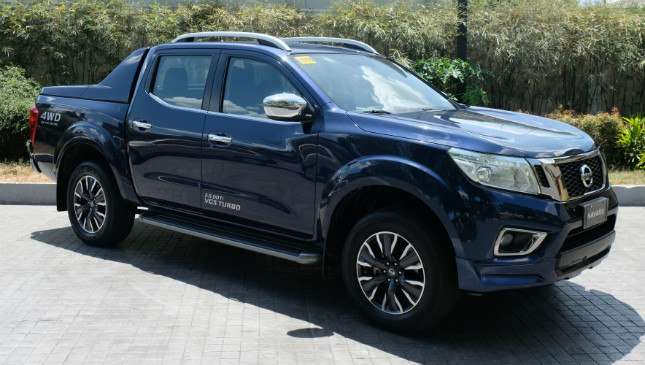 It's hard to forget a rumor you wish were true. Nearly three years ago, the speculation that Nissan is building a Navara-based SUV erupted, and since then we haven't shelved this bit of intel and have been sniffing around for updates.
The Japanese carmaker's focus may be on electrification and developing its Intelligent Mobility technologies, as displayed at the recently concluded Tokyo Motor Show, but our hunch is that the Navara-based SUV is still important to Nissan. In fact, it's safe to surmise that the light commercial vehicle (LCV) segment is important to the brand.
Less than 24 hours after we landed in Japan for the biennial show, we asked Nissan's head of OC-ASEAN & Oceania Yutaka Sanada about the status of the Navara-based SUV.
Continue reading below ↓
Recommended Videos
"Maybe you can expect, but please wait," Sanada-san said to TopGear.com.ph. "I cannot comment on the timeline. We are seriously planning. You can expect."
Could his indefinite answer mean "soon"? Well, it could have been riddled in one of our activities in the Land of the Rising Sun, when we joined other journalists from different parts of the globe for dinner and a brief talk about LCVs.
During said dinner, Nissan-Renault's senior VP for LCV business unit Ashwani Gupta took the stage to share some figures about the LCV market and discuss a few things about the company's LCV unit. According to the executive, one out of four or five vehicles sold in the world is an LCV, which could be an SUV, pickup truck, commercial van or passenger van.
"This is why an LCV is very important for every company and is one of the growth pillars for the future," Gupta said. "For Nissan, one out of six vehicles we sell are LCVs."
"Our history goes back to the first truck we released in 1934," the executive also shared that night. "Since then, it's been more than 80 years and we're selling in more than 135 markets worldwide."
He further noted that the Navara is an iconic product that Nissan sells in more than 133 markets. Two other trucks are even based on this pickup's platform: the Renault Alaskan and the Mercedes-Benz X-Class. Gupta further noted in his speech that the company is "developing more vehicles in our core competencies."
Of course, he had to announce an important, bite-sized piece of information toward the end. "You have to wait until Beijing Motor Show, when we will be revealing our next new product," Gupta said.
We fished for some more information and asked him if the soon-to-be unveiled product is important to the ASEAN region. "It is an important product globally," he answered.
Well, the Navara is said to be an iconic product available in most markets where the brand is present. Will the upcoming Beijing Motor Show in April 2018 mark its SUV sibling's birth? We'll find out in a few months.
On another note, in case you're more interested in the full-size Titan pickup, Gupta said the company is currently studying the possibility of making it available in other markets other than the US.
The future looks bright for badass pickups and SUVs, yes? Now you know what to wish for this Christmas.