These days, there's just no telling when businesses can and can't operate. One day authorities allow you to open, the next you're forced to close them again. All this uncertainty is a major pain in the a** for operations like car dealerships, where interacting with potential buyers is one of the keys to closing a sale.
It's a hassle, but that doesn't mean there isn't anything car manufacturers can do about it. Take Nissan for example. The Japanese carmaker has just launched its first virtual showroom in the region right here in the Philippines, makings its products accessible despite all the uncertainty surrounding business operations.
"Nissan is dedicated to shaping an innovative, human-centric future for the Philippines," Nissan Philippines managing director Atsushi Najima said in a recent statement. The launch of the first virtual showroom in the region for Nissan is a strong example that we consistently innovate to benefit the customer journey, especially in the face of challenges such as the pandemic."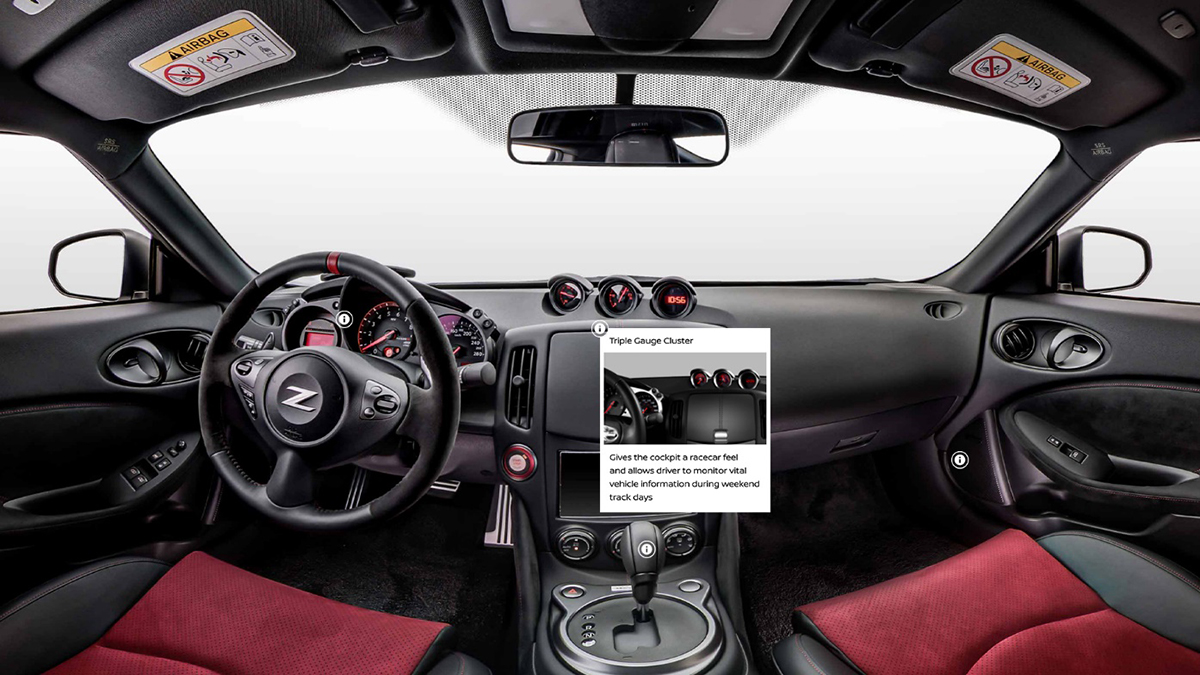 Continue reading below ↓
Recommended Videos
Essentially, this new feature—which is already available on the Nissan Philippines official website—enables customers to move around an online dealership and interact with cars without having to be in an actual showroom. Open up a car, and the virtual showroom presents you with points of interest you can click to show a car's key features. It also provides 360-degree views of both a car's exterior and interior.
"Under a secure and safe 'new normal,' the virtual showroom is one innovative way for us to push possibilities so that customers can seamlessly experience the Nissan brand from a digital platform right until they drive our vehicles," Najima added.
Now, there's no way this will completely replace actually being at a dealership and getting a feel for a car with your own bare hands. But, right now, this is a reasonable and convenient way to go about buying yourself a car. We think we can all agree on this, right?