If you own a Nissan, chances are it was produced at a manufacturing facility in Thailand. The Japanese carmaker exports a ton of vehicles—including the Terra midsize SUV and the Navara midsize pickup— from our Southeast Asian neighbor.
Just how big of a deal is the country when it comes to moving Nissan's bestsellers? Well, the company recently marked a major production milestone in Thailand: one million units exported since 1999. The historic one-millionth vehicle was none other than a Terra.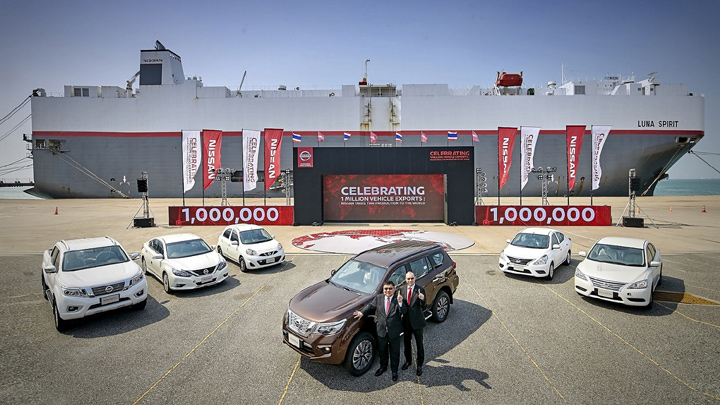 That's a ton of Nissans—and many of them made their way to our country's shores, too.
In 2018, the top three export destinations from Thailand were the Philippines, Australia, and Japan, followed by Indonesia, Malaysia, South Africa, Vietnam, New Zealand, Dubai, and Oman.
"The export milestone underlines Thailand's importance in our Nissan Intelligent Mobility vision to making safe, smart, and sustainable mobility available to as many people as possible," said Nissan senior vice president for Asia and Oceania, Yutaka Sanada.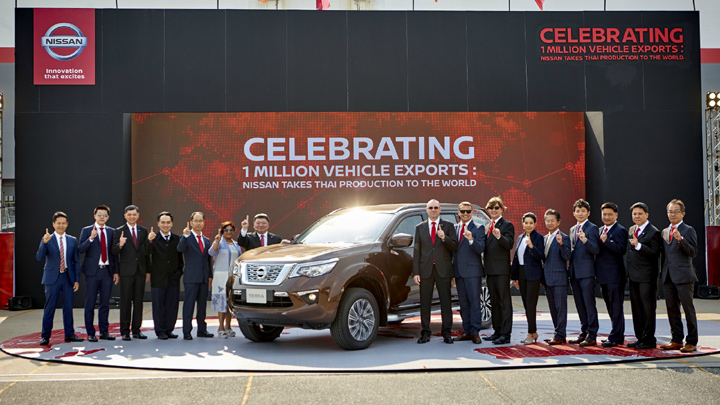 "I am particularly excited that the Nissan Terra is the one-millionth export vehicle leaving the port. Made in and for Southeast Asia, the Terra has been extremely positively received from customers across the region."
Nissan first began producing cars in Thailand in 1960. The manufacturer's current operations in Samut Prakan province produce 370,000 units annually. Do you think the Philippines is also capable of becoming a key pillar of vehicle exports someday?