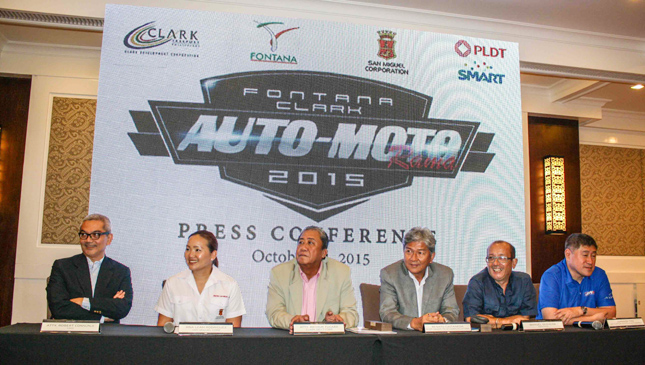 For those of you who didn't know, Paul Walker wasn't just an action star. He was one of the biggest car nuts in Hollywood, as well as an all-around nice guy. His foundation Reach Out Worldwide even helped out the Philippines in the aftermath of typhoon Yolanda, which is why it struck so many of us in the gut when he passed away in a car accident during a benefit event for Yolanda victims back in late 2013.
Well, now's our chance to give back to one of the nicest A-list gearheads in recent memory. Reach Out Worldwide and Fontana Hot Springs Leisure Parks have joined hands to bring us "Auto-Motorama 2015," an auto show for a cause. Its theme is "Drive more to reach more."
The event will be held at the Fontana Clark Convention Center from November 13 to 15, and will feature a golf invitational cup, a pool party, DJs and live entertainment, models, and a car show. Organizers will also be holding the JSK Auto Fun Run, a group drive starting from the Trinoma mall parking lot in Quezon City to the event in Clark, Pampanga. Auto-Motorama is the perfect way for Filipinos to thank and remember the late actor/humanitarian for helping out during our time of need.
Fontana CEO Manuel Sequeira says Fontana has long been a supporter of Paul Walker's foundation. "For several years now, we have always been a great advocate of Reach Out Worldwide Foundation--the same beneficiary supported by the late action star Paul Walker, who starred in the immensely popular Fast & Furious movie series," he said at a press conference. "If there's one thing that can unite us all, it is our love and passion for driving. Thus, I invite all car and bike aficionados to come and join us."
ADVERTISEMENT - CONTINUE READING BELOW ↓
The press statement didn't specify which beneficiaries exactly would receive the proceeds of the event, but we're expecting the organizers to soon reveal this crucial information. Or it could also be that the proceeds will go to the aforementioned foundation to help it with its global relief efforts.
Nice cars and humanitarian aid in one event? We're in.
ADVERTISEMENT - CONTINUE READING BELOW ↓
Recommended Videos