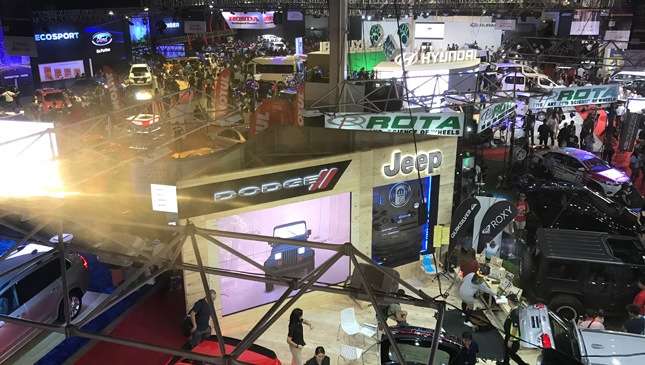 If local carmakers are apprehensive about the possible excise tax increase, they must get a little comfort in the fact that they're raking it in now.
According to the combined reports of the Association of Vehicle Importers and Distributors (AVID) and the Chamber of Automotive Manufacturers in the Philippines (CAMPI), the Philippine automotive market grew in the first quarter this year from 86,527 units in 2016 to 105,073 units in 2017. That's a growth of almost 22%.
Leading the pack is Japanese carmaker Toyota Motor Philippines, which grew by a third, surging from 30,498 units to 40,689 year-over-year. That's amazing growth considering its market share and size.
Continue reading below ↓
Recommended Videos
In the luxury segment, Mercedes-Benz Philippines powered ahead of long-time rival BMW Philippines (Asian Carmakers Corporation), by growing 87% to sell 341 units from January to March 2017. During that period BMW's sales contracted to 120 units.
Other top performers this year are Volkswagen Philippines/Automobile Central Enterprise (+271%), Peugeot Philippines/Eurobrands Distributor Incorporated (+87%), Nissan Philippines (+45%) and Universal Motors Corporation/BAIC (+139%).
According to CAMPI president Rommel Gutierrez: "The Philippine automotive industry continues on the path to motorization. While the first quarter performance gives us reason to be optimistic, we are still cautious about our own target for the year."
On the AVID side, its president, Ma. Fe Perez-Agudo, is equally optimistic: "Riding on sustained demand in the automotive market, AVID's sales growth story continues its upward trend. This encouraging response further drives AVID to deliver top-notch products and services to our beloved customers."
Based on all the questions we get about the proposed excise tax law, we believe this is partly driven by apprehension and fear that car prices will go up significantly. This is something we're monitoring closely, but given the usual timetables for laws like this, expect prices to remain relatively stable until the end of the year.
According to carmakers we talked to, the bigger factor driving up vehicle SRPs right now is the fluctuating currency. And of course, given the state of public transportation right now, you can't you blame people for flocking to dealerships.
Planning a purchase soon?