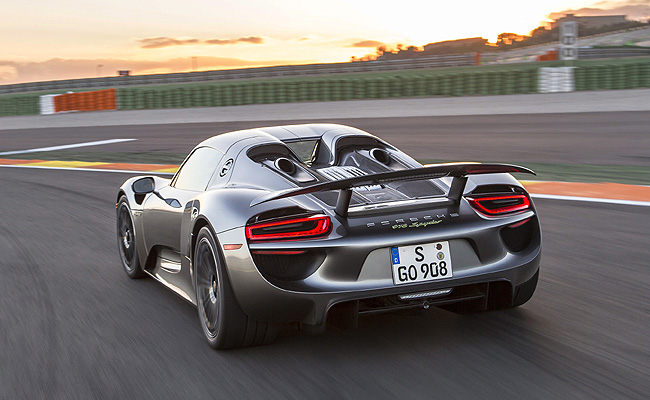 Porsche is recalling 205 units of the 918 Spyder worldwide after the German carmaker discovered during its in-house quality inspections that vehicles manufactured during a certain time period had defective parts from a delivery batch "whose functionality cannot be permanently guaranteed."
Though Porsche claims that no complaints have been made to date, it has decided to replace the chassis components immediately. As such, 918 Spyder owners whose vehicles were fitted with the defective components have reportedly been contacted directly by the carmaker. Appointments to replace the defective components will be scheduled at Porsche service centers "at the onset of 2015," with the repair work taking approximately two days to complete "at no extra charge."
The 918 Spyder went into production in November 2013, with delivery of the vehicle to its owners starting a month later. All 918 production units of the 918 Spyder have reportedly been sold out.