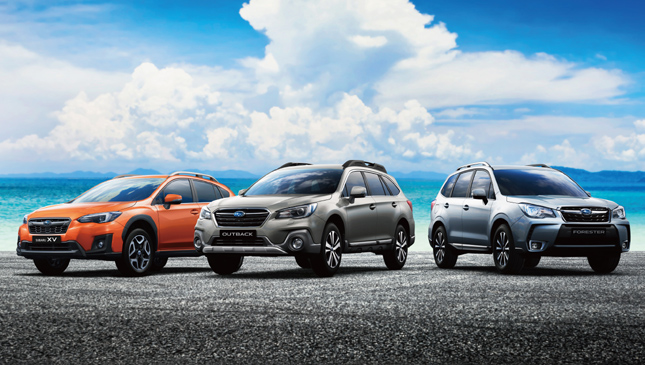 It looks like Motor Image Pilipinas (MIP) really, really wants you guys to drive home in a brand-new Subaru Forester.
The Japanese carmaker's official Philippine distributor has released yet another promo for its popular AWD compact SUV, and this time it's going for even less than its pre-Tax Reform for Acceleration and Inclusion Law (TRAIN) prices. Here are the vehicle's net selling prices for May 2018:
*Forester 2.0 i-L – P1,398,000
*Forester 2.0 i-P – P1,618,000
*Forester 2.0 XT – P1,898,000
Two other Subies will carry new price tags this month as well:
*XV 2.0 i-S with Eyesight – P1,588,000
*Outback 3.6 R with Eyesight – P2,208,000
MIP has been really pushing the Forester these past few months. Could this be an indication that the all-new one is on its way to the Philippines? Maybe, but of course that one will no longer pack a turbocharger underneath its hood. So this could be your last—and most affordable—chance to snag that sweet AWD + turbo Subaru combo before it disappears for good.
Again, these prices will only be in effect for the month of May 2018. You can visit your nearest Subaru dealership for more details. Interested?