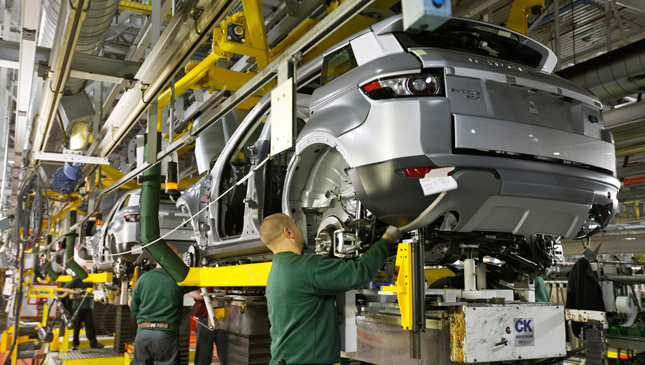 Last week, the world was rocked by news of the United Kingdom's historic decision to leave the European Union. Also known as Brexit (or British Exit), the referendum by British voters sent shock waves across the globe, particularly in financial markets. This, in turn, sent the British pound plummeting to its lowest level against the US dollar in decades.
Apparently, it seems like the country's currency woes are only the tip of the proverbial iceberg. Analysts are now forecasting that the British auto industry could take a huge hit as a result of the devastating split. According to an Automotive News report, car sales in the UK could be slashed by as much as a million units over the next three years. This is due to the uncertainty brought about by the wait-and-see attitude which investors and consumers will be taking within the coming months.
One of the heavy casualties being predicted is Fiat Chrysler Automobiles, which has its headquarters in the UK. Daimler AG is also bracing for the downtrend. The company that produces the upscale Mercedes-Benz brand says that the UK accounts for some 20% of its European sales. PSA Peugeot Citroen, on the other hand, may just offset its losses by raising sticker prices. This could just hamper already slowing costumer demand.
Going by the numbers, analyst Evercore ISI is predicting that Brexit would negatively impact the auto industry by as much as 8 billion euros (P416.59 billion) in the next two years. This seems believable, considering that Jaguar Land Rover alone sees a fallout of as much as 1 billion euros (P52.1 billion) by the end of the decade.
Apart from major carmakers, a host of suppliers are also affected by the predicted industry spiral. Lear, Delphi Automotive, Tenneco, BorgWarner and Meritor are just some of the firms that may take a hit. And even American giants Ford and General Motors--which both do not build cars in the UK but have substantial investments in the country--are expected to see falling profits.
All this talk of projected losses is quite sad as the British auto industry has just recently seen a surge in profits--something it hasn't experienced in years. In 2015, for instance, annual sales rose to 2.6 million vehicles. It also built 1.6 million automobiles, with around 80% of these earmarked for export.
Of course, all of this is merely an outlook. It is hoped that such forecasts are off the mark. Even more so, we do hope that the rest of the global automobile landscape won't be severely affected.