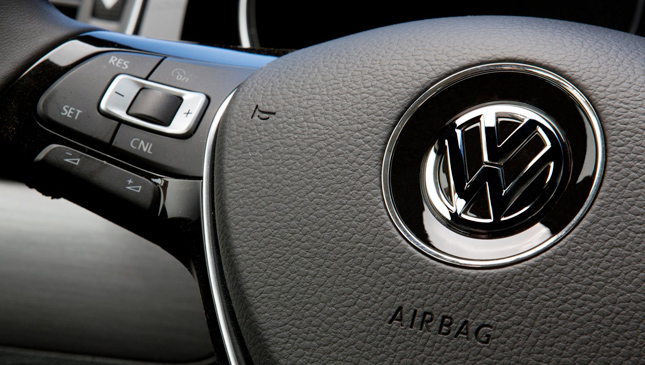 It doesn't look like the Volkswagen diesel-emissions fiasco is going to let up anytime soon. Another diesel-gate bombshell has been dropped, barely a week after Porsche North America discontinued sales of Cayenne diesel units as part of the fallout from the scandal. Porsche belongs to the Volkswagen Group.
According to a report by Reuters, several of the company's engineers have come forward and admitted to cheating emissions data--a practice that allegedly began back in 2013 and continued up until this year. Citing a report by Bild am Sonntag, Germany's largest national Sunday paper, the report says that the engineers manipulated tire pressure and mixed diesel with their motor oil in order to meet fuel-efficiency goals and standards set by former VW chief executive Martin Winterkorn.
In 2012, Winterkorn announced at the Geneva Motor Show that VW vehicles would reduce their carbon-dioxide emissions by 30% in 2015--something the engineers could not achieve and were afraid to tell the executive. The reports left industry observers wondering whether the company's culture and Winterkorn's management style led to the wide-scale emissions disaster. Reuters reached out to Winterkorn's lawyers for comment, but they stayed mum on the speculation.
As of now, the German auto manufacturer is encouraging its staff to fully cooperate with the company's internal investigation. The company has assured its personnel that it will not dismiss or take legal action against those who come forward, save for high-level managers and executives who will be held accountable if found to have committed any wrongdoing.
Whether this debacle is the consequence of a handful of engineers looking to cut corners, or a management culture that revolved around impossible demands and unrealistic expectations, no one knows for certain yet. One thing we do know is that this mess looks like a long way from over.
ADVERTISEMENT - CONTINUE READING BELOW ↓
ADVERTISEMENT - CONTINUE READING BELOW ↓
Recommended Videos