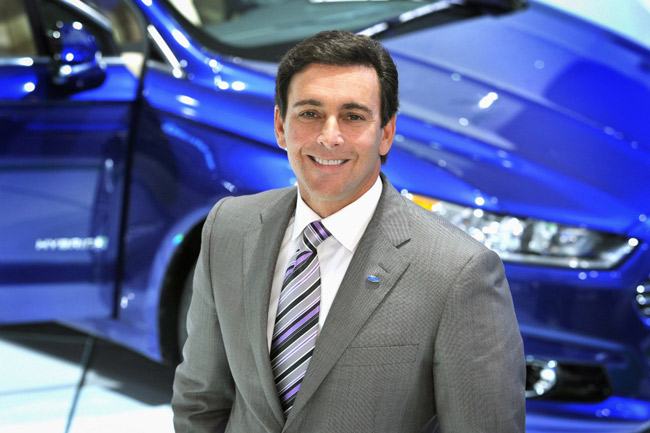 Alan Mulally, current CEO of the Ford Motor Company, is known for being responsible for one of the most famous turnarounds in recent automotive history when he saved the American carmaker. Before that, he had also been the guy that saved Boeing (yes, that airplane company).
Many people regard him as a rock-star CEO. In the past few months, however, news has been floating around about his possible retirement. At one point, he even considered moving to Microsoft until he decided to stay with Ford through 2014. But now, it looks like Ford will finally be making an official announcement sometime soon.
The Bloomberg news agency has reported that the company will soon name COO Mark Fields as successor to CEO Mulally. This important announcement could be made as soon as May 1, according to people who didn't want to be identified.
Fields has been with Ford for 25 years. He also served as Mazda's president and CEO from 2000 to 2002 (the Japanese automaker was then controlled by Ford). He was responsible for making Mazda profitable again. One of the cars developed during his time as president was the 2002 Atenza (Mazda 6). He also served as Ford Europe's executive vice president and was also in charge of Ford's premier automotive group, which Mulally later disbanded.
Continue reading below ↓
Recommended Videos
When Mulally arrived at Ford, one of the things he changed was the company culture. Fields was one of the first executives to accept Mulally's cooperative-style culture when he reported a problem with the tailgate latch of the then-new Edge crossover, which delayed its production. This was during a time when executives didn't want to accept problems.
For the last 17 months, Fields has been working alongside Mulally as his COO. According to analysts, this has also helped prepare him for the CEO position. Fields has also been running Ford's important weekly meetings, which were initiated by Mulally.
Do you guys think Mark Fields has what it takes to lead the new Ford company that Mulally built?