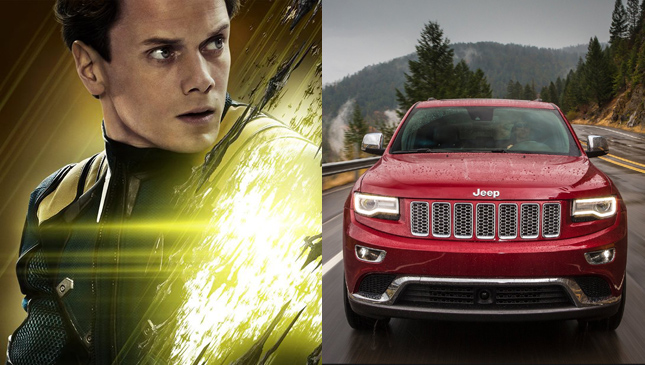 The Hollywood community is still shaken over the death of Star Trek actor Anton Yelchin, who lost his life in a freak accident involving his 2015 Jeep Grand Cherokee. He was 27 years old.
Yelchin--who played USS Enterprise crew member Pavel Chekov in the rebooted Star Trek film trilogy--was killed after his vehicle rolled backwards down his steep driveway, striking him and pinning him against a brick pillar. But could the actor's untimely death have been prevented with a simple trip to his dealership?
A report by Reuters says that Fiat Chrysler Automobiles (FCA), the vehicle's manufacturer, will be looking into the matter. Why? Because the company had issued a worldwide recall of the model in April, affecting more than 1.1 million units. It had been found that there was a possibility that these SUVs could roll away upon the driver's exit. Yelchin's 2015 Cherokee was one of those vehicles.
So far, the problem has been attributed to 41 injuries and 212 crashes. Will Yelchin's death be chalked up to this product defect? FCA spokesman Eric Mayne said the company will be conducting an investigation. "It is premature to speculate on its cause at this time," he said. Los Angeles police are already looking into whether the issue had a part in the accident.
US Center For Auto Safety executive director Clarence Ditlow seems to already have come to a conclusion: "While waiting for a recall to be developed, the predictable happened. Anton Yelchin died. How many more people will be killed or injured waiting for a recall remedy of this fatal manufacturing flaw."
Earlier this year, Fiat Chrysler said the problem was that some drivers became confused by the vehicle's electronic gearshift system. The National Highway Traffic Safety Administration deemed the shifter a "clear safety issue," and found that it posed a risk for unintended gear selection. In April, FCA announced an update to prevent the vehicle from moving if the driver doesn't shift to park.
Whatever the case, the world lost a talented actor. Hopefully, we can get some answers sooner rather than later. You can catch Yelchin in Star Trek: Beyond when it comes out next month. Rest in peace, navigator Chekov.
Photo from Star Trek Facebook page