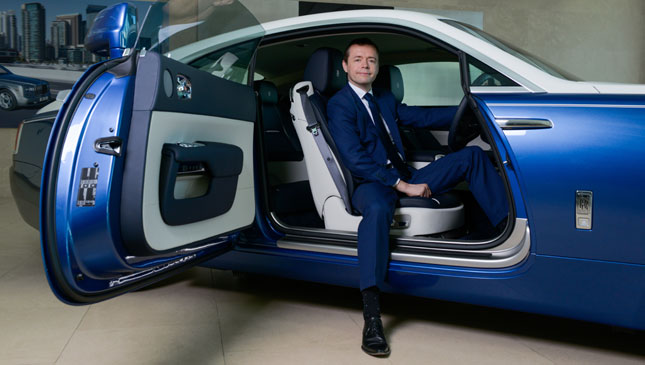 Shortly after a trip to Geneva for the official unveil of the Black Badge models, Rolls-Royce sales and marketing director Fintan Knight flew to Singapore for the Dawn's Southeast Asian debut. TopGear.com.ph got the chance to have a chat with the Goodwood-based executive over the phone to talk about the Asian market, electrification and his brand's SUV project.
"[The year] 2015 was a very good year," Knight said. "Sales in Asia grew by 15% [year over year]. It's growing steadily, and we're seeing an emergence of wealth in the region. We see an increasing acceptance in Asia."
The executive also noted that the region posted the highest growth worldwide. It was followed by North America (6%) and the Middle East (4%).
"The Philippines is a very important and very sophisticated market," Knight added. "We could do much better."
Last year, Rolls-Royce Manila opened its permanent showroom and made available the Ghost Series II. The local distributor also started offering fractional ownership. With the Filipino ultra-rich expecting the Dawn drophead and the Black Badge models targeted at youthful customers, will we see more vehicles with the Spirit of Ecstasy on their hoods?
Despite the Phantom bowing out after having been in the market for 90 years, Rolls-Royce has a lot going on. For one, its all-terrain vehicle, which the company refuses to call SUV, is something to look forward to. Dubbed Project Cullinan, "it is a unique and authentic type of vehicle," according to Knight. "It is in the pipeline, and [you can] expect it in a few years."
Continue reading below ↓
Recommended Videos
The British luxury marque is also looking at electrification. Knight is confident that Rolls-Royce has the capability to deliver the technology when it is mature and ready. "We are an engineering company and powertrain company," he pointed out.
Last year, Rolls-Royce sold 3,785 units and opened five new dealerships worldwide.