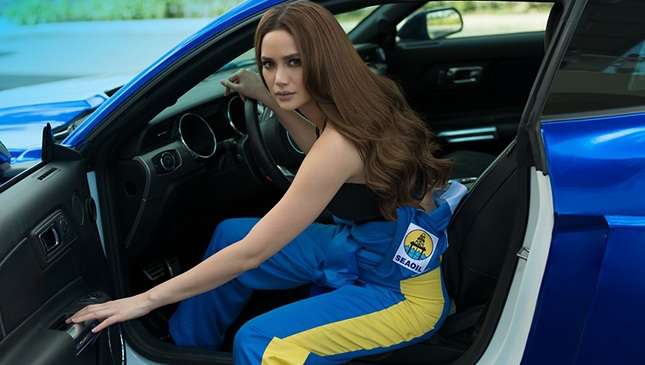 In case you didn't know, Seaoil is the country's largest independent fuel provider. If the company's recently held "blind test" campaign is anything to go by, its automotive juice is pretty good too.
During the tests, motorists had their cars gassed up with unmarked fuels before heading out for a drive with, drumroll please, the lovely Arci Muñoz. The drivers claimed to experience better performance and a smoother drive. After the test, Arci revealed that the car was running on Seaoil fuel.
ADVERTISEMENT - CONTINUE READING BELOW ↓
The company says its excellent fuel quality can be attributed to the fact it is imported from refineries in Japan, South Korea and Singapore. What's more, the fuels are powered with STP additives to improve engine performance.
Seaoil CEO Glenn Yu explains what the company hopes to achieve with the campaign: "We want to reintroduce Seaoil fuels to the public by highlighting the qualities that make them high-performance products, something that our loyal customers can already attest to."
Arci says she was happy to take part in the campaign: "As a racer, I am honored to be representing a homegrown Filipino brand that is committed to producing high-quality fuel products." Arci is a celebrity race car driver, having competed in the celebrity class of the Toyota Vios Cup.
This marketing exercise had us thinking though: If you're in the same car with Arci Muñoz, do you pay attention to the car's ride quality or, well, Arci? Or maybe that's just us. Jokes aside though, Seaoil fuels nationwide undergo quality testing three times a day, so you can be sure the company isn't pulling your leg.
ADVERTISEMENT - CONTINUE READING BELOW ↓
Recommended Videos