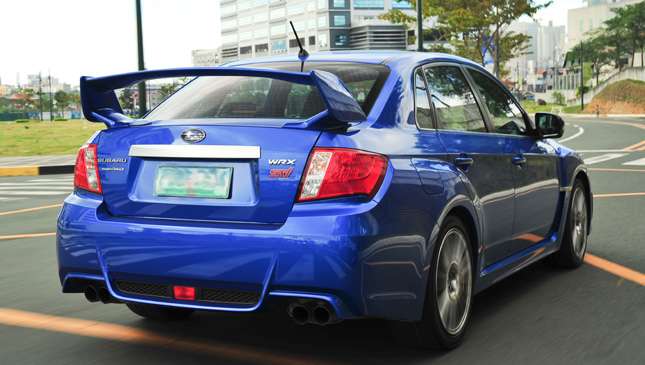 Subaru owners, listen up: If you've had your Subie for quite a while and have racked up over 100,000km on its odometer, you're in luck. Motor Image Pilipinas, the Japanese carmaker's exclusive local distributor, is in search of the 'most seasoned' Subaru in the country, and your pride and joy might just be what they're looking for.
The Search for the Most Seasoned Subaru (SSS) will last until January 31, 2018, and over P100,000 worth of prizes is at stake. Of course you can't just enter any old rust bucket into the competition. Besides the distance traveled, entries must be road legal and currently registered with the Land Transportation Office (LTO), should have an OR/CR that matches the name of the owner who submits the entry, must be in good running condition, must have no aesthetic or exterior damage, and must be 100% stock.
If your vehicle meets all of the aforementioned requirements, you can head on over to the official competition website to register. You'll need to provide basic information about your entry including the make/model, model year, a scanned copy of the OR/CR, a scanned copy of the owner's ID, photos of the car (front, left side, right side, rear, engine, interior), name of owner, as well as the car's mileage. Once completed, the entry will be submitted to the company's after sales department and the contestant will receive an acknowledgement e-mail.
Criteria consists of 40% for truthfulness of submitted information and 60% for exterior, interior and running condition. Judging will take place from February 1 to 8, 2018.
The winner will walk away with a P30,000 travel gift certificate, a year's supply of Shell V Power Racing Fuel, an authentication certificate from Motor Image Enterprises, and a half-page ad featuring him and his winning Subaru. So, do you think your Subie has a shot?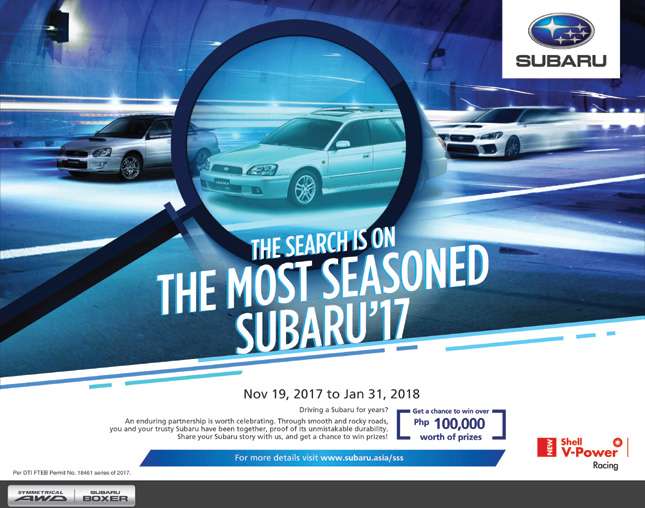 Recommended Videos