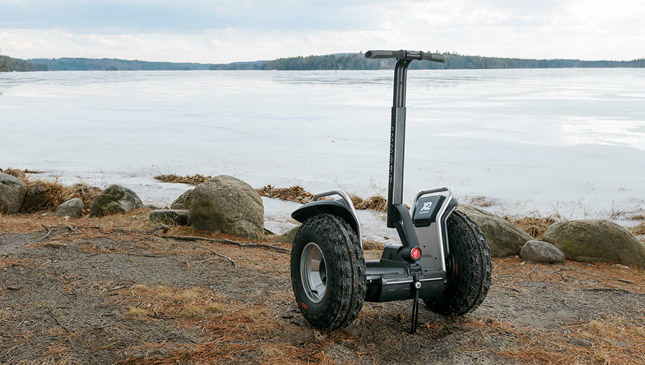 Okay, this will be short. Segway Philippines--formally known as Simply Moving Philippines--has introduced a sales promo that entitles a buyer to a free unit of the popular personal-mobility device if said buyer purchases 10 units. Sure, that sounds a lot, especially when you consider that "buy one, take one" deals are pretty common, but that's better than nothing, right?
Running until March 30, 2015, the promo can be availed through cash, check or leasing transactions as approved by Banco de Oro at standard prices. All the 10 units must be purchased under a single receipt to make the buyer eligible for the free unit.
Right now, there are two Segway models available in our market: the x2 and the i2. The x2 ranges from P480,000 (base model) to P550,000 (patroller package). The i2, meanwhile, costs anywhere from P400,000 (base model) to P490,000 (patroller package).
Basically, the deal goes like this: Buy any 10 units of the x2 and the i2, and you get one free unit of the i2.
Basic math should tell you that it will cost you a lot of money just to get your hands on the free Segway, so we will give you another incentive. If you contact Segway Philippines to order 10 units, no less than the company's marketing and sales officer will attend to you. Her name is Linda Lee, and she's the lady in the photo below.
Continue reading below ↓
Recommended Videos
If you're interested, just go to the website at www.segway.com.ph, or drop a note at segwayphil@gmail.com.