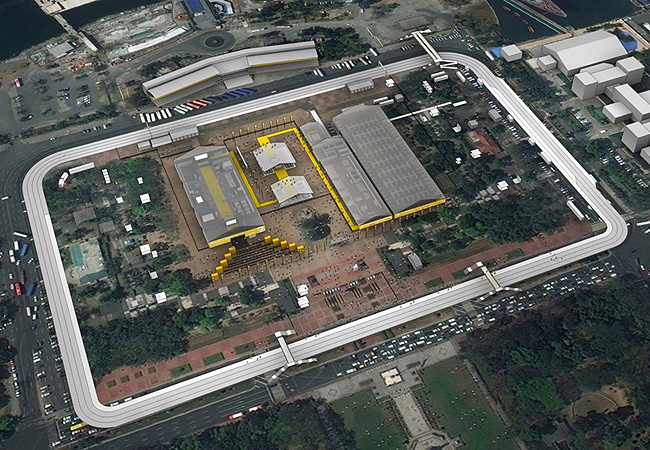 A total of 109 student teams from Asia and the Middle East have arrived in Manila with the fuel-efficient vehicles they have designed and built, to compete in the 2014 Shell Eco-Marathon Asia.
Previously held at the Sepang International Circuit in Malaysia, the race will be held this year--for the first time--on a street circuit, specifically around the Luneta in Manila, "to test the boundaries of fuel efficiency in a real-world environment."
Competing for the Philippines are 15 teams from the country's top engineering schools. They will be going up against students from universities, colleges and technical institutes from 15 countries.
"We are very excited to be hosting the Shell Eco-Marathon Asia in the Philippines," said Shell Philippines vice president for communications Robert Kanapi. "As you know, this will be the first time that the competition will be held on an urban circuit, giving students a chance to apply their technical knowledge to creating vehicles that can run in a real-world setting. The student participation from not just the Philippines but the whole of Asia and the Middle East, is overwhelming. I am delighted to see the next generation's willingness and commitment to finding solutions to the world's current and future energy requirements."
ADVERTISEMENT - CONTINUE READING BELOW ↓
The Shell Eco-Marathon Asia's student teams will be participating in either the Prototype or Urban Concept vehicle categories. The Prototype category features futuristic streamlined vehicles that focus on maximizing fuel efficiency "through innovative design elements, such as drag reduction," while the Urban Concept category focuses on roadworthy, fuel-efficient vehicles. According to Shell Philippines, a total of 71 Prototype and 38 Urban Concept vehicles have been entered for this year's competition.
The Shell Eco-Marathon flag-off ceremony will be held on February 7 at the Luneta, while the closing ceremony and awards presentation will be held on February 9 at the Fiesta Pavilion of Manila Hotel.
In addition to the on-track action, members of the public will also have the opportunity to check out the Shell Energy Lab, which "explores the future of energy, technology and mobility" through interactive displays and activities.
So, if you've got some time this weekend and you're willing to risk traffic with the closure of Roxas Boulevard to make way for the Shell Eco-Marathon Asia event, drop by and cheer on the student participants, especially the 15 local teams.
ADVERTISEMENT - CONTINUE READING BELOW ↓
Recommended Videos