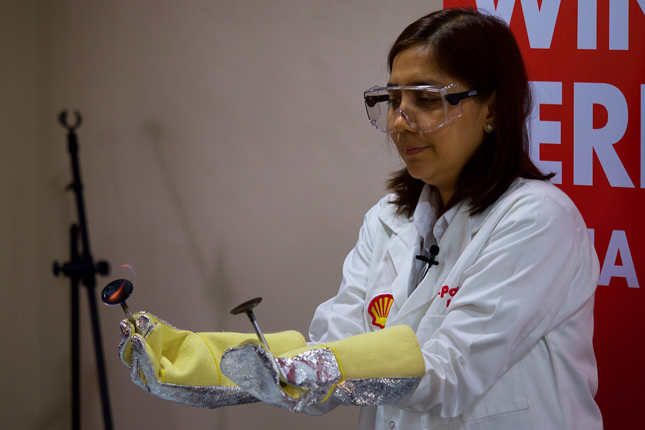 We tend to take what fuel we put in our engines for granted. We're pretty sure you can remember the last kind of oil you've put in your engine, but how about the last kind of gasoline or diesel?
Vehicle maintenance should be--but isn't always--a priority in car ownership. Sometimes, we find that we can be too busy, or we may just forget to do our routine maintenance. But what if we could have a fallback? What if the very fuel we place into our gas tanks can help in fighting the gunk and corrosion in our engines? That is the claim of Shell's new Nitro+ lineup of fuels.
An evolution of V-Power--which was launched 17 years ago in Hong Kong--the revised lineup claims that through developments over the past years, including a technical partnership with Ferrari, the fuels can now better help fight gunk and corrosion.
What exactly is gunk in the first place? Shell flew in Mae Ascan, a Filipino Shell Fuels scientist based in its fuel research center in Malaysia, to explain the technicalities of gunk and how it can affect the engine. She also shed light on how Shell's new formulation can help with fighting gunk buildup.
She said that the technical term for gunk is "hydrocarbon deposits." Basically, anything that burns creates some soot--commonly found on BBQ and isaw. However, soot is also produced when fuels burn. This then sticks to certain parts of the engine like the valves and the cylinders. And since the typical engine does not let the oil past the gasket of the piston, those parts rarely have any oil reaching and protecting them.
ADVERTISEMENT - CONTINUE READING BELOW ↓
The gunk increases the friction of not just the pistons, but also of the valves. This was demonstrated to us when Ascan set fire to two valves dipped in fuel. The one with the gunk attached to the valve burned longer, showing how the friction of the gunk can cause the valve to retain or absorb more fuel. So what does this friction do? She explained that it could cause degradation in performance, including (but not limited to) power loss, slower acceleration, poor drivability or decreased cold-start performance.
The new Nitro+ series of fuels from Shell (Nitro+, Nitro+ Racing and Nitro+ Diesel) contain additives and detergents to fight gunk and corrosion while you drive, the Dutch petroleum company claims.
For the launch of its new "Stay Ahead" campaign for its premium performance fuels, Shell invited us to try different Ford vehicles on various terrains, each running on a different blend of Shell's Nitro+ fuels.
We started out in a Focus 2.0 Titanium sedan with V-Power Nitro+ to expose us to city and highway driving. The drive from Manila to Clark allowed us to experience both heavy traffic and highway cruising. This was followed by an off-road stint behind the wheel of a Ranger 3.2 Wildtrak. The Ranger was filled with V-Power Nitro+ Diesel, which proved an adequate fuel for storming the lahar and riverbeds of Pampanga. Lastly, we were let loose on Clark International Speedway in a Mustang 5.0 GT filled with V-Power Nitro+ Racing and its enhanced octane rating.
The mix of differing terrains in differing vehicles had one thing in common: the fuels we used. Shell claims that V-Power Nitro+ has 25% more friction modifiers in the mix, designed to act instantly in the cylinders to reduce friction in critical engine areas, helping the engine deliver more power. It has 25% more than what, you may ask? The answer is 25% more than the previous generation of V-Power fuels, and any brand willing to put its fuel where its mouth is shows confidence.
So next time, it pays to understand and consider just what kind of fuel you feed your ride. After all, fuel is the main consumable your car needs. And for your baby, we hope you consider just what exactly you're pouring into its tank.
Photos by Carlo Chungunco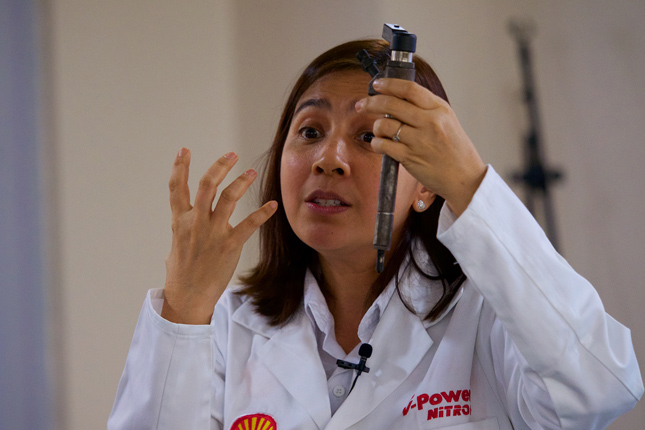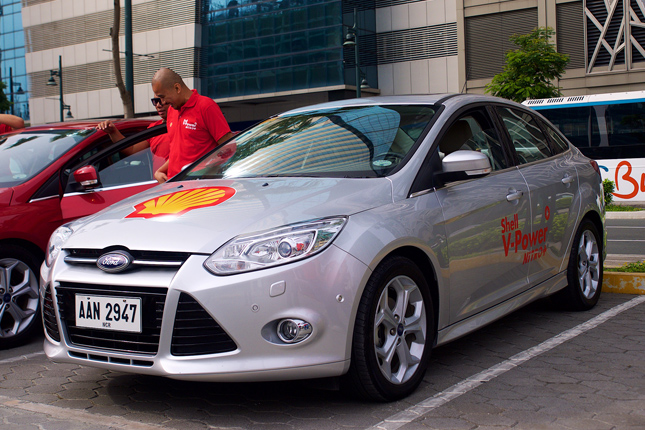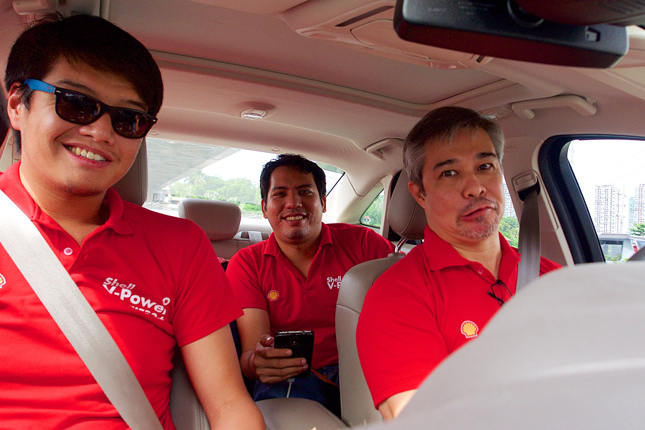 ADVERTISEMENT - CONTINUE READING BELOW ↓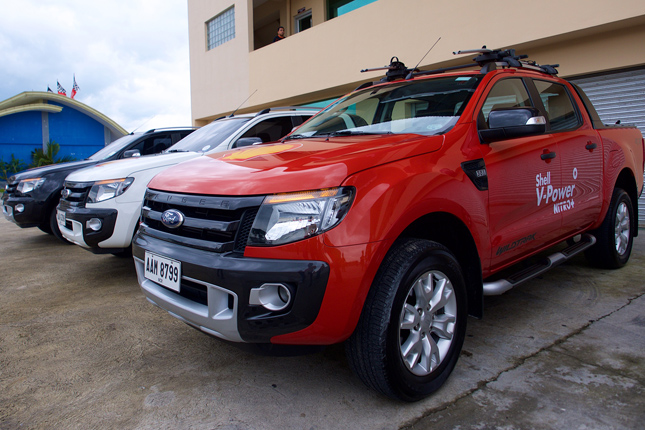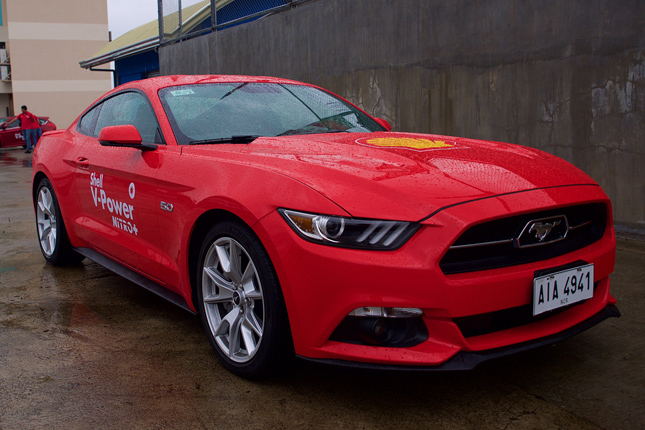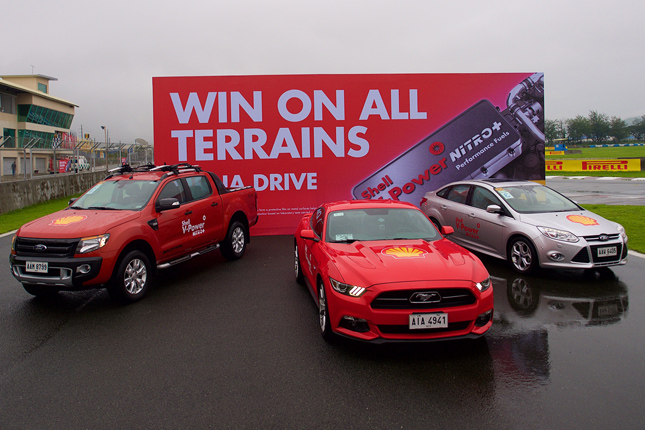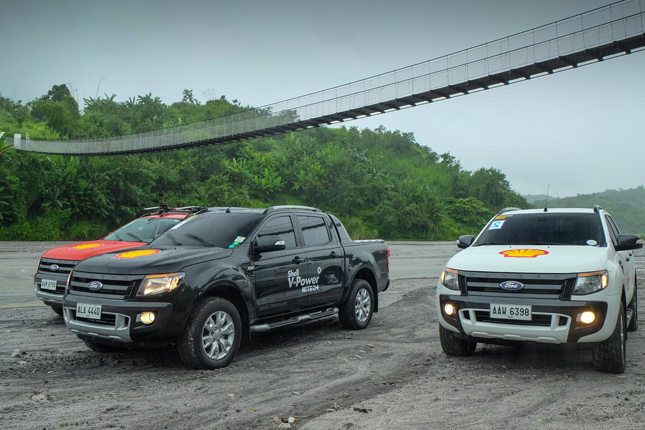 ADVERTISEMENT - CONTINUE READING BELOW ↓