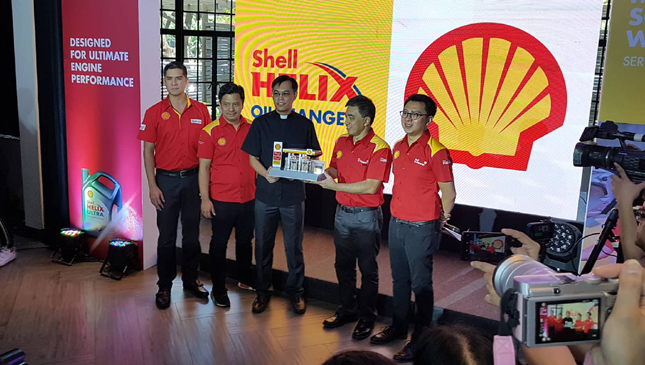 Earlier today, Shell launched its Helix Ultra fully synthetic natural gas-based engine oil with PurePlus technology. The company claims that the new product is longer-lasting and provides improved protection against corrosion and damage--32% less oil degradation, 50% less evaporation, and less impurities and sediments compared to crude oil, to be specific.
Those are impressive figures. But if you aren't willing to take its word for it, Shell is doubling down on its promise to maintain your ride by offering customers extended engine warranties and roadside assistance.
The two new services are a result of Shell's collaboration with assistance solutions company AXA Partners Philippines, and comes in a bid to provide Filipino motorists with "added peace of mind and the confidence to drive without worry," Shell says.
Shell Helix Ultra users can avail of an up to 12 years or 200,000km extended engine warranty for lubrication issues, as well as two roadside assistance every six months in case of accidents, flat tires, emergency fuel deliveries, battery boosting, and other road mishaps. The company says it'll even send help in the embarrassing event that you accidentally lock your keys inside your vehicle.
What's more, the oil company also announced a partnership with the Don Bosco Technical Institute. The school will train and certify all the technicians manning Shell's Helix Oil Change+ centers, where customers can chill in WiFi-equipped lounges with viewing windows while their vehicle is serviced.
Interested Shell Helix Ultra users can sign up at the company's website. So if you're looking for a little extra surety on the road, you know what engine oil to use.