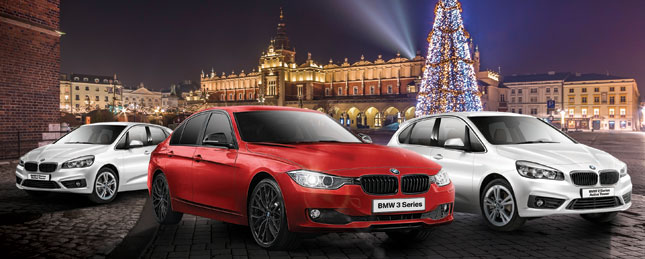 While some people will always prefer paying with cash--and that's fine--there are tangible benefits to using a credit card. There are points that can be exchanged for items, security in not carrying large amounts of money, and various promos to entice cardholders to spend more.
Now, unless it's a car accessory you've been eyeing for a long time, we usually advocate buying only what you need. But this ongoing promotion of Citibank, Shell and BMW called "Your BMW, On Us!" is a good incentive to whip out the plastic while shopping this season.
We'll start with what's on the line: two units of the 2-Series Active Tourer Pure Edition, and one unit of the 3-Series Anniversary Edition. We'd be happy to have a 2-Series Active Tourer in our garage, but when we think of BMW, the 3 is still the one to have. Drive one and know the true meaning of driving pleasure.
In addition to the BMWs, Shell will give away 1,000 fuel vouchers worth P2,000 each. That's normally enough for a full tank, unless you're driving a large SUV.
How does one join? First, you have to be a Citibank cardholder to take part in the promo. All you have to do is charge your purchases, and every transaction earns you an entry--with no minimum spend required. If you use your Citibank credit card to pay for fuel at a Shell station, you earn two raffle entries.
The promo runs until January 31, 2016. You can visit www.citibank.com.ph/bmw for more details. So if you're going to shop for loved ones, you might as well use your Citibank card. Who knows, the next time you top up with V-Power Nitro+ or FuelSave, your car might have a BMW badge in front.
ADVERTISEMENT - CONTINUE READING BELOW ↓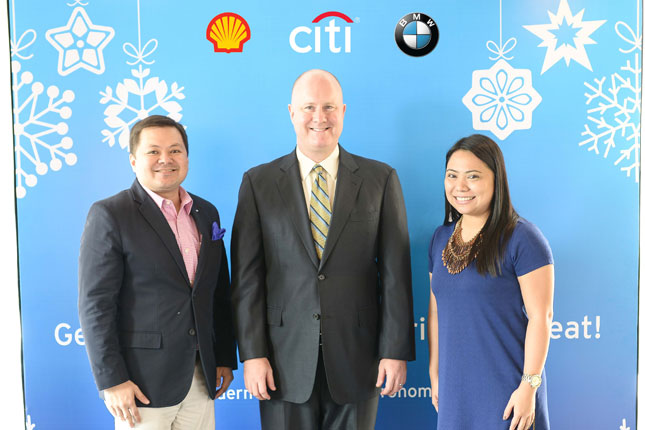 ADVERTISEMENT - CONTINUE READING BELOW ↓
Recommended Videos