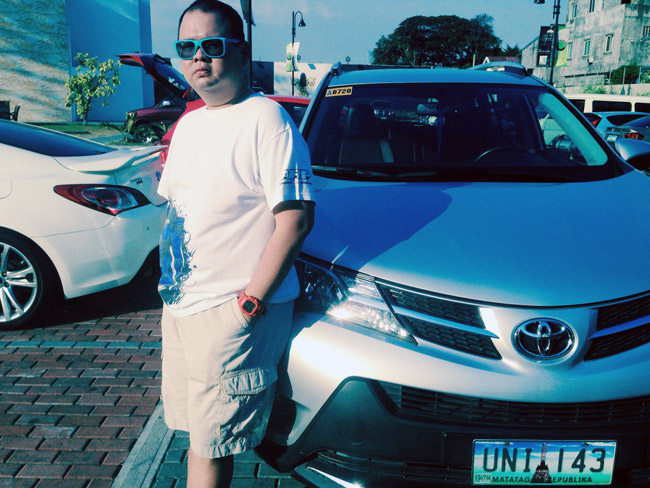 In his recent Wrong Car/Right Car online column, our consumer editor Botchi Santos dropped this line:
One last comment about the Montero Sport: Don't believe in rumors about "sudden unintended acceleration" as it is, in my experience, pure hogwash. There, I've said it, so put that thought away for good.
Unfortunately, one reader--who goes by the handle "okiburi"--didn't like it and felt it was clear proof of Botchi's editorial bias toward Mitsubishi. Said reader wrote in the comment section:
How much did Mitsubishi pay you? How can you say [sudden unintended acceleration] is hogwash? I just wish that you or your loved ones would be driving one if this thing happened again. You just disrespected the people who experienced it firsthand.
Here is Botchi's epic reply:
Okiburi,
I don't know you; you don't know me. One of the most important fallacies of logic that anyone should remember is not to assume because it makes an ass of u and me.
Writing is a passion. I love it. I live and breathe cars. I also put my money where my mouth is. I buy the cars I sincerely believe are the best in their respective segments.
The thing is, writing sure as freaking hell does not pay my bills, nor does it put food on the table and especially pay for my cars. I have a business. Quite a few actually. I am very much independent financially from writing and whatever I get from it. So if I piss off a manufacturer because of my review of their car/product, I could not care any less so long as what I said is true and beneficial to the buying public.
Continue reading below ↓
Recommended Videos
Since I do not rely on my writing to pay the bills, it allows me to be objective, honest and loyal to the truth. Writing isn't work for me. It's a passion. Honestly, if I spent less time on writing and the events I go to both locally and abroad, I'd make more money.
In the 10 years that I have been writing, I have NEVER EVER been offered any payola (bribe) money. Because we deal with good people in the industry. I don't know what type of people you deal with.
We've owned two Montero Sports (3.2 GLS and 2.5 GTV) and a Strada GLS Sport-V. When the news came out back in late 2011 about all this sudden unintended acceleration, I called my friends at the factory and asked about it. Obviously, I was concerned by this. The good people at Mitsubishi told me they were investigating. I offered to experiment on my own as well.
I took our Montero Sport, followed by our Strada afterwards, to our village park. I proceeded to stomp on the accelerator, jam on the brakes, and flip the gear lever (both were automatics) from neutral to drive in a sudden manner to see what would happen. I also brake-torqued both cars similar to how drag-racers preload a transmission for a quick launch. All I got were tire marks, slightly smelly tires and a noticeably limp transmission, perhaps due to overheating the ATF.
There's more to the subsequent investigations conducted by Mitsubishi, but due to legal restrictions, I cannot say it on a public forum nor divulge the information readily.
To this day, we still have the Montero Sport GTV and the Strada GLS Sport-V. The GTV has covered close to 20,000km and the Strada is pushing 30,000km. Both vehicles are regularly used by my family (we're nine family members). We've never had any sudden unintended acceleration problems--only slightly wonky multimedia systems.
Owning both vehicles, plus experimenting on them of my own will, is my basis for my statements.
Where is yours?
Well, what do you say again when such an exchange happens? Owned?
Photo by Vernon B. Sarne