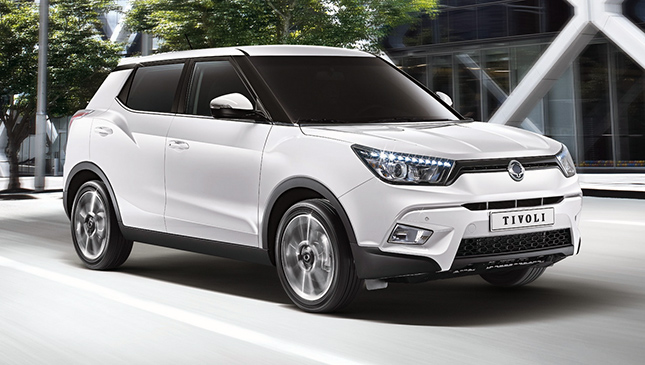 Remember Korean carmaker SsangYong? You might recall some of its models sold in our market beginning in the '90s--first with the likes of the Musso and the rebadged MB100, and then with newer offerings like the Rexton and the Actyon. The brand was previously carried by a dealership called Wheels located on E. Rodriguez in Quezon City. With the brand never really taking off here, it just faded into oblivion, leaving curious car fans wondering about its fate.
Well, there's a new (and happy) development with SsangYong. The Korean brand is making a comeback this year in the Philippine market. In fact, a press conference is being held today to announce exactly this. The good news is that the brand will no longer be handled by a small, gray-market dealer. SsangYong will return with strong and credible backing from the Berjaya Group of Malaysia--yes, the same parent company of Mazda Philippines.
The official name of the local distributor is SsangYong Berjaya Motor Philippines, and appointed as its managing director is Dave Macasadia, who will now leave his post as after-sales director of Mazda Philippines.
Three new models will be launched this year, most likely within the first quarter. These are the Tivoli subcompact crossover, the Korando compact SUV and the Rodius family van.
According to Macasadia, the Tivoli will be powered by a 1.6-gasoline engine, and compete directly with the Ford EcoSport. The Korando, meanwhile, will be equipped with either a 2.0-liter gasoline powerplant or a 2.0-liter turbodiesel, and positioned against the Honda CR-V. Lastly, the Rodius will have a 2.0-liter turbodiesel, and go head-to-head with the Hyundai Starex.
The first showroom will be located on Quezon Avenue in Quezon City, right beside the Mazda dealership. Its principal will be Anthony Cheng, a proven and respected figure in the local automotive business. Three more dealerships are expected to be inaugurated within the year--another one in Metro Manila, one in Cebu and one in Davao.
Macasadia told TopGear.com.ph that he is looking to sell 500 units for the year. This might sound like a very ambitious number, but with the newly approved ASEAN-Korea Free Trade Agreement--which effectively lowers the import taxes levied on Korean-made vehicles from 20% to 5%--the new SsangYong distributor just might do it.
Besides, with the full support of the Berjaya Group, customers can be assured of reliable after-sales service. The brand, Macasadia guaranteed us, is here to stay.
SsangYong is said to be the fourth-largest carmaker in South Korea, and is majority-owned by Mahindra & Mahindra of India.