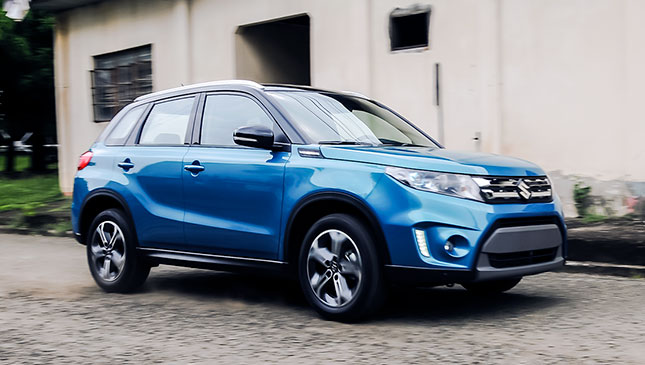 When we last shared the post-revised excise tax prices of the Suzuki lineup in February, the prices of the Alto, Celerio, Ciaz, Swift, and Ertiga were still unchanged from last year. Here now are the adjusted prices, as of today.
Updated Suzuki Price List
Model
Updated price (Philippine Peso)
Vitara GLX AT
1,098,000
Vitara GL+ AT
988,000
Vitara GL AT
913,000
MC Alto 800 STD with PS SRS ABS
445,000
MC Celerio GL 1.0L MT
558,000
MC Celerio GL 1.0L CVT
598,000
Ciaz GL 1.4L MT
795,000
Ciaz GL 1.4L AT
845,000
Ciaz GLX 1.4L AT
953,000
Swift 1.2L MT
663,000
Swift 1.2L AT
708,000
Ertiga GA 1.4L MT
699,000
Ertiga GL 1.4L MT
825,000
Ertiga GL 1.4L AT
865,000
Ertiga GLX 1.4L AT
965,000
MC Jimny JLX 1.3L MT with ABS SRS
860,000
MC Jimny JLX 1.3L AT with ABS SRS
915,000
APV GA 1.6L MT MC (W/ AB)
588,000
APV GLX 1.6L MT MC
808,000
APV UV with Dual A/C
660,000
Super Carry Diesel
489,000
Super Carry Utility Van (UV)
580,000
Super Carry Cargo Van (CV)
529,000
Super Carry Jeepney Body (JB)
550,000
We would also like to take this opportunity to make an erratum. We'd like to point out an error that we made on page 80 of the New Car Buyer's Guide.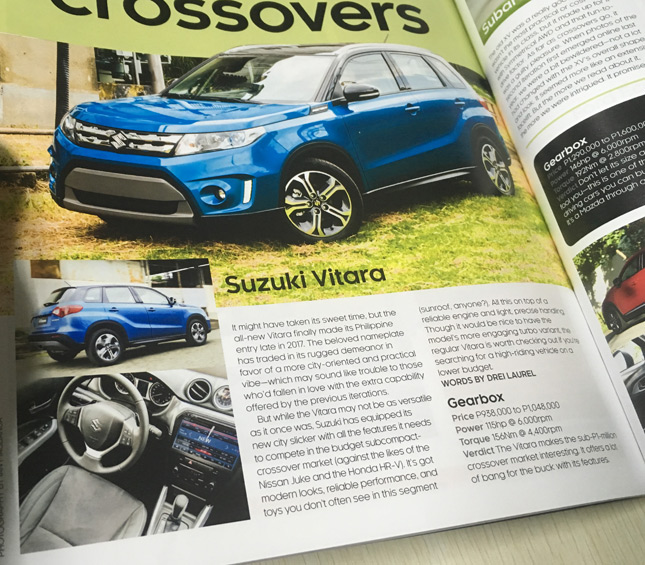 Continue reading below ↓
Recommended Videos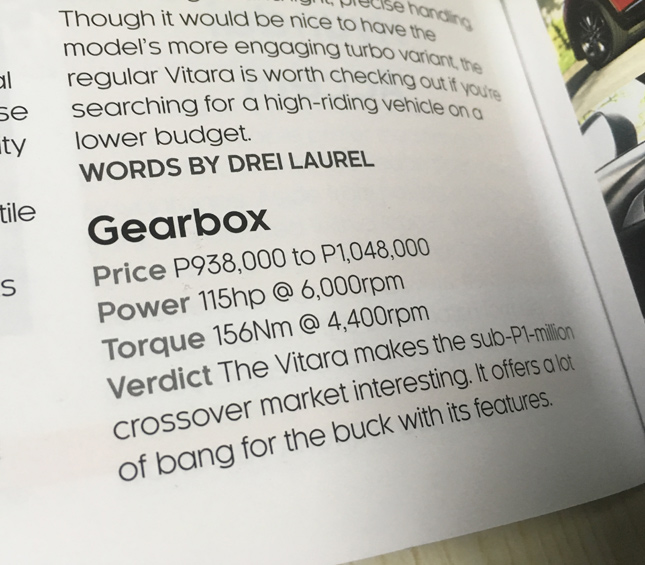 We indicated that the price of the all-new Suzuki Vitara ranged from P938,000 to P1,048,000. This price did not account for the revised excise tax increase.
The actual prices of the Vitara are P913,000 for the Vitara GL AT variant; P988,000 for Vitara GL+ AT variant; and P1,098,000 for the Vitara GLX AT variant. Our sincerest apologies go out to Suzuki PH for this oversight.
We hope this clears things up with our readers.