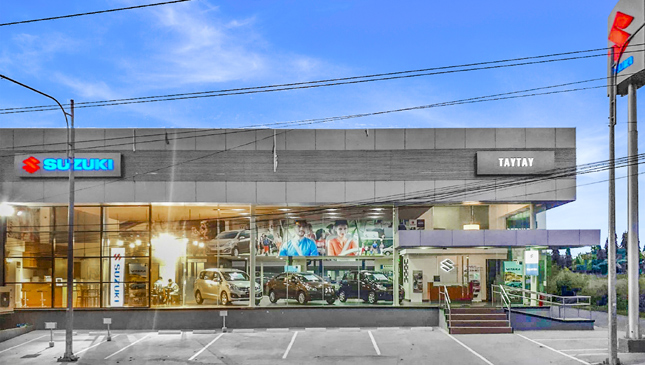 Suzuki Philippines has finally inaugurated its dealership along the Manila East Road in Barangay San Juan, Taytay Rizal, the first from the Japanese carmaker that features a built-in café.
The establishment, the company says, will allow customers and visitors to sit back and relax with food and beverages while they wait for their newly bought Suzuki to roll out, or while their vehicle is being serviced. There's also a kiddie corner to keep little ones from getting bored out of their minds while their parents wait for the family ride.
"These deviations from traditional dealership setups are part of Suzuki's efforts to provide clients with the best customer service and experience," the company says.
"We at Suzuki Philippines are grateful for the continued success we have been reaping these past years," says the company's vice president and general manager for automobiles Shuzo Hoshikura. "All these are because of the constant support of our beloved customers and partners. As said before, SPH will be more assertive in reinforcing our market presence, especially outside Metro Manila, to reach more Filipino motorists across the Philippines."
The inauguration comes following an impressive first quarter for the company, which saw great year-to-date sales in that time span. Will you be checking out a Suzuki at the new Taytay dealership?