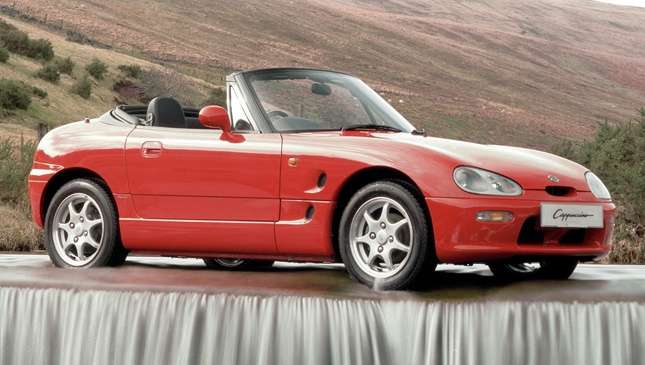 Nobody's perfect. Recalls can and do happen every so often. Usually it stems from sort of manufacturing defect or a fault that only reveals itself after some time. When it's issued, a recall can affect a number of vehicles depending on the manufacturing date—from hundreds up to thousands of units. If you're an owner of an affected car, it might make you feel that the manufacturer is looking out for your best interests. One lucky owner, though, is getting the VIP recall treatment.
According a story by Jalopnik, Suzuki recently issued a recall for a minor issue on the 1996 Cappuccino roadster. More specifically, the recall was issued for just one car. One freakin' car. A 21-year-old one at that. Talk about customer service.
Continue reading below ↓
Recommended Videos
The official recall notice from Suzuki reads that the car's cylinder block is missing the "K6A" stamp, which is apparently a problem when issuing car's safety certificate. The solution? Replace the whole engine with one that's got the right engraving. It might just be one car that's being recalled, but that's still a pretty thorough fix.
The next time your dealer says they can't fix something on your car, show them this story. If a car that's over two decades old can be recalled over a missing stamp, then they should damn well be able to address your car's issues.