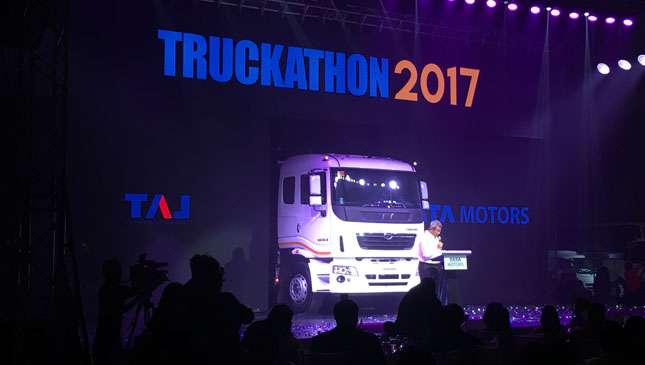 We might be seeing a lot more Tata trucks on the road before long. The Indian carmaker, in partnership, with local distributor Pilipinas Taj Autogroup, has launched its range of commercial vehicles in the Philippines. The models on show include the new Prima heavy truck platform, plus a whole range of heavy, intermediate, and light commercial vehicles, as well as mini trucks, buses, and pickups.
ADVERTISEMENT - CONTINUE READING BELOW ↓
Rudrarup Maitra, international business head of commercial vehicles for Tata, said, "Philippines is one of our key markets in Southeast Asia and we are delighted to be a part of one of the fastest growing ASEAN nations. With years of experience in the commercial vehicle business, Tata Motors has analyzed and understood its customers well and is dedicated to providing them with best-in-class products and services. We are confident that through our trusted partnership with Pilipinas Taj Autogroup, we will be successful in establishing a long-term relationship with our customers."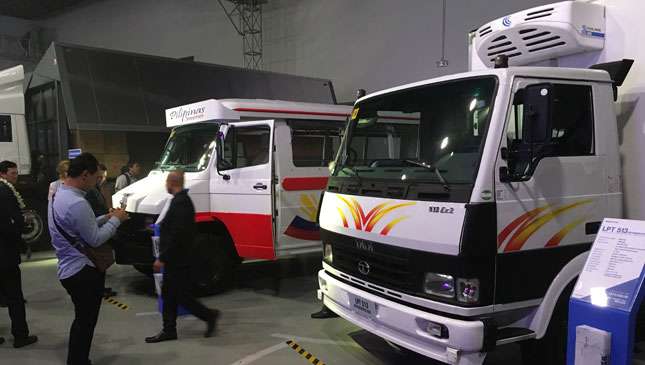 ADVERTISEMENT - CONTINUE READING BELOW ↓
Recommended Videos
Pilipinas Taj Autogroup president Jon Fernandez Jr. added: "We, at Pilipinas Taj Autogroup, are proud to partner with Tata Motors to offer customers with sturdy and reliable vehicles. We are looking forward to this new opportunity and are committed to catering to the commercial vehicle market with India's largest and most trusted automobile brand here in the Philippines. We will closely work with Tata Motors to ensure customers here get the finest vehicles and services, that not only match their requirements but also their business needs."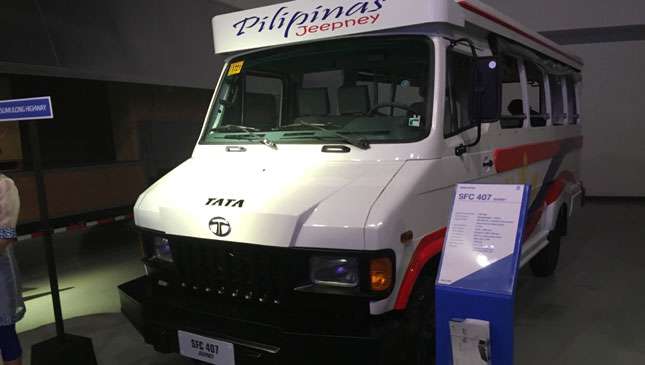 ADVERTISEMENT - CONTINUE READING BELOW ↓
Also on display at the event was a jeepney concept known as the SFC 407, which is based on the pickup of the same name. The vehicle seats 22 passengers plus the driver, and is powered by a 3.0-liter turbodiesel mill. It's capable of 74hp and 225Nm. Sitting at 1,980mm wide, it looks like it could be one of the jeepneys of the not-so-distant future.
ADVERTISEMENT - CONTINUE READING BELOW ↓