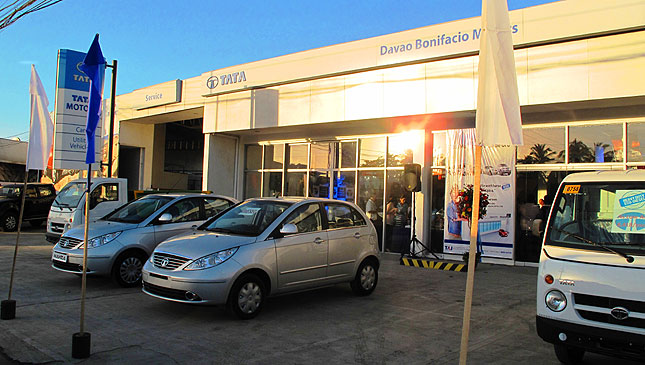 Cagayan de Oro residents and entrepreneurs now have more automotive options as Indian brand Tata expands its presence and erects a dealership in the area. Inaugurated last week (after having been open for a time), the CDO dealership is located along Gusa National Highway, and is now fully operational.
Owned and operated by Davao Bonifacio Motors, Tata Cagayan de Oro has a five-car showroom and a service area that can accommodate up to 12 vehicles. The 2,000sqm compound offers the full lineup of Pilipinas Taj Autogroup, the official distributor of Tata passenger and commercial vehicles in the country:
* Manza sedan (gasoline and diesel);
* Vista hatchback (gasoline and diesel);
* Indigo sedan diesel;
* Indica hatchback diesel;
* Xenon XT pickup;
* Ace diesel mini truck; and
* Super Ace light commercial diesel vehicle.
"We are very pleased to see Tata Motors further grow in the rest of the country," said Pilipinas Taj Autogroup chairman David Coyukiat in a statement. "With the solid partnership of Pilipinas Taj Autogroup and Davao Bonifacio Motors, we are again emphasizing our commitment to providing reliable, durable, efficient and value-for-money passenger cars and commercial vehicles to the people of Cagayan De Oro."
ADVERTISEMENT - CONTINUE READING BELOW ↓
ADVERTISEMENT - CONTINUE READING BELOW ↓
Recommended Videos