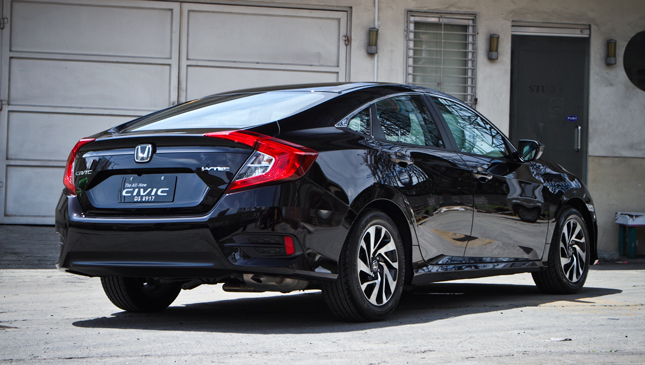 Last week, the all-new Honda Civic was voted this year's reader's favorite during our annual Stig Awards celebration. As it turns out, not only is the tenth-generation sedan the most popular in the country, it also happens to be one of the safest in the region.
The Civic impressed during the latest round of ASEAN New Car Assessment Program (NCAP) crash tests by nabbing a 5-star safety rating in both frontal offset impact and side-impact testing. It finished with 14.74 out of 16 and 86% for Adult Occupant Protection (AOP) and Child Occupant Protection (COP), respectively.
Civic variants without seatbelt reminders for front occupants had to settle for 4-star ratings, but the compact sedan still managed to win the "Best Medium Family Car" award in AOP and COP at this year's ASEAN NCAP Grand Prix Awards. The Japanese carmaker attributes the vehicle's success to its full range of active and passive safety features including six airbags, vehicle stability assist, multi-angle rearview camera and emergency stop signal.
Continue reading below ↓
Recommended Videos
Meanwhile, the Honda Brio Amaze managed to receive a 4-star rating, scoring 12.88 out of 16 for AOP and 45% for COP. The five-door Brio received the same rating based on the Amaze's results.
The two models are only the latest vehicles from Honda to drive home with impressive scores from ASEAN NCAP. Since 2012, 10 Hondas have finished with either 4- or 5-star ratings. It looks like the company is really living up to its "Safety for Everyone" global motto.