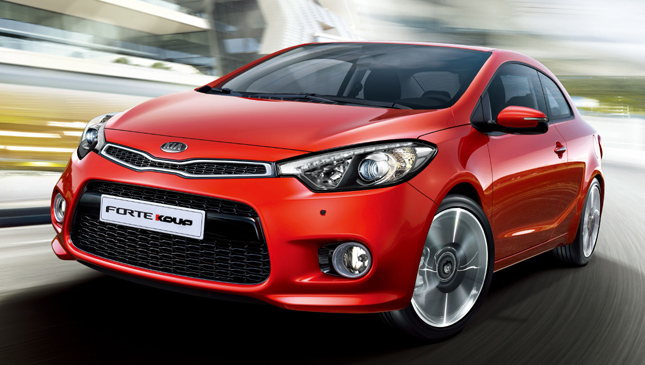 Any Vegemite lovers among our readers? Well, now's your chance to fill up on the stuff, and maybe watch a little tennis action in between because Kia distributor Columbian Autocar Corporation is giving test-drivers an opportunity to drive off with a spectacular trip for two to the land Down Under to watch the much-awaited Australian Open.
The mechanics are simple: Participating Kia dealerships will be hosting weekend test-drive events where test-driving customers will be eligible to join the promo. CAC will then announce the lucky winner before the end of the year. The prize package includes a trip for two to Melbourne, Australia, inclusive of city tours and tickets to watch the 2016 Australian Open.
The participating dealerships and their respective weekend test-drive dates are as follows:
* Kia Manila Bay - October 16 to 18
* Kia Greenhills - October 23 to 25
* Kia Batangas - November 6 to 8
* Kia Pampanga - November 20 to 22
* Kia Araneta - December 4 to 6
* Kia Marcos Highway and Kia Molino - December 11 to 13
CAC president Ginia Domingo says that the Kia brand has always been a staunch supporter of the sports world, adding that the Korean carmaker has been associated with major sports partners such as FIFA and the NBA.
"Kia believes in the power of sports to unite, to empower the youth, and to promote camaraderie, and that is why it has always been a staunch supporter of major sporting events," she said in a statement. "On the global stage, Kia is associated with the NBA, the FIFA, the UEFA Euro, the World Extreme Games and, of course, the Australian Open."
ADVERTISEMENT - CONTINUE READING BELOW ↓
Again, the promo is as simple as test-driving a Kia vehicle, so head on over to the nearest participating dealership if you want to try your luck. You never know: You could be stuffing your face full of Vegemite goodness a couple of months from now.
ADVERTISEMENT - CONTINUE READING BELOW ↓
Recommended Videos