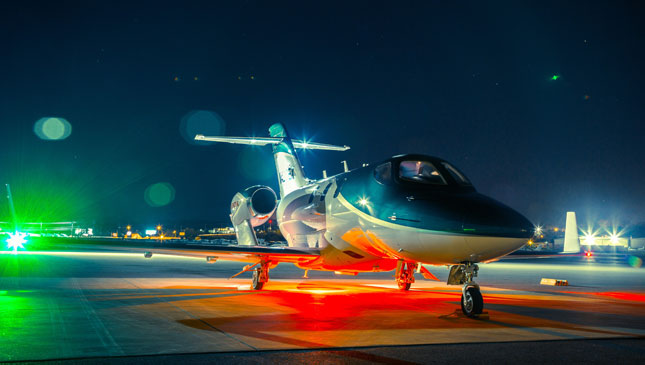 We often associate Honda with cars like the Civic, the CR-V and the City/Jazz twins. The more diehard fanboys out there might recognize nameplates like the Civic Type R, the S2000 and the cool little S660 roadster. But did you know that Honda also has its own jet?
Last April, Honda unveiled a light business aircraft manufactured by the Honda Aircraft Company in Greensboro, North Carolina, in the US. And a few days ago, all of Honda's hard work finally paid off as it garnered type certification from the Federal Aviation Administration (FAA). This is a big step for a company like Honda, with its first venture into such a business.
The certification was presented to Honda Aircraft Company president and CEO Michimasa Fujino, and was witnessed by some 2,000 people. The guests were made up of key government officials, FAA personnel and Honda employees. Even FAA administrator Michael Huerta was on hand for the auspicious occasion.
This recognition by the FAA allows Honda to further step up its production of the HondaJet, and make it available to the public and various companies as a private aircraft. Thanks to cutting-edge technologies, the HondaJet boasts fast and efficient travel. The innovative Over-The-Wing engine design, composite fuselage, and natural laminar-flow wing configuration make the HondaJet stand out. It can even go up to speeds of 420 knots (777kph). Both Honda and the FAA have validated all these after roughly 3,000 hours of flight testing.
Continue reading below ↓
Recommended Videos
Honda is now in the process of producing some 25 units for delivery to various customers. Who knows? Honda might just come up with more personalized small planes to become part of its vehicle lineup. Now, wouldn't that be a cool way to beat the traffic?