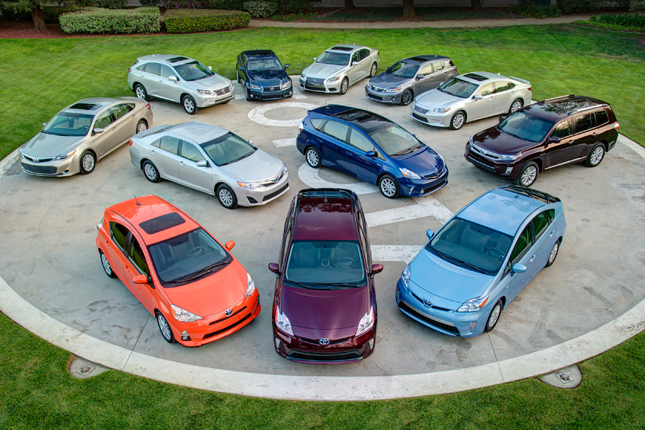 Our market may not be aware of it, but in the rest of the world, hybrid cars are a big thing. On our streets, you will see an 86 every day, and a Prius maybe once every quarter. Of course, if our taxes were more friendly toward hybrids and EVs, it might be a different story. Nonetheless, carmakers like Toyota have soldiered on, introducing hybrid models in our market despite their limited appeal.
Recently the Japanese manufacturer reached a milestone with its hybrid models. In a span of 18 years, Toyota has sold over 8,000,000 hybrid cars, including those with the Lexus badge. That translates to roughly 22 billion liters of fuel saved versus gasoline-powered vehicles of similar sizes.
Since the launch of the Prius--the world's best-known hybrid car--in 1997, Toyota now has 30 hybrid models and one plug-in hybrid model in more than 90 countries. But it wasn't smooth sailing back in 1995, when Toyota couldn't get the first Prius prototype to move after working on it for 49 days.
According to Toyota chairman Takeshi Uchiyamada: "We had no idea what was wrong, so we worked late every night trying to figure it out. We finally got it to move around Christmas time, but it only went 500m!"
Today, Toyota's hybrid models are selling well and growing in number. In other markets, hybrid versions of the Corolla and the RAV4 are in the pipeline. But as long as our lawmakers are too busy trying to remain lawmakers, it's tough to see when the prices of alternative-fuel vehicles will be within easier financial reach. We hope the next administration will finally address this shortcoming.